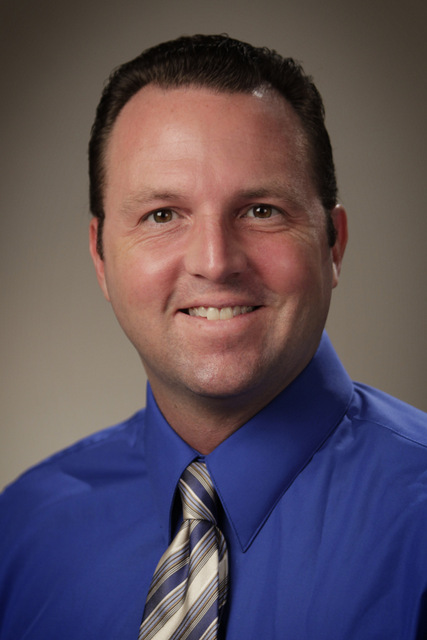 Michael T. Garrett, Ph.D.
Professor and Chair
Phone: 678-839-6567 | Fax: 678-839-6162
Email: mgarrett@westga.edu
Office: Education Annex 237
Biography
Dr. Michael Tlanusta Garrett, Eastern Band of the Cherokee Nation, is Professor and Chair of the Department of Clinical and Professional Studies at the University of West Georgia, and is a certified school counselor. He holds a Ph.D. in Counseling and Counselor Education and a M.Ed. in Counseling and Development from the University of North Carolina at Greensboro, and a B.A. in Psychology from North Carolina State University. Dr. Garrett's central research focus has emphasized exploring the relationship between cultural values, acculturation, and wellness with implications for developmental, culturally-based therapeutic interventions; strength-based work to improve wellness and resilience of children, adolescents, and adults in families, schools, and communities; better understanding bicultural competence and cultural identity development; prevention of school dropout and school academic among at-risk youth; and spiritual issues in counseling. As author and coauthor of more than 80 professional publications dealing with multiculturalism and social justice, group work, wellness and spirituality, school counseling, working with youth, and counseling Native Americans, Dr. Garrett has also authored the books, Walking on the Wind: Cherokee Teachings for Harmony and Balance (1998), Native American Faith in America (2003), and Counseling and Diversity: Counseling Native Americans (2011), and coauthored the books, Medicine of the Cherokee: The Way of Right Relationship (1996), Cherokee Full Circle: A Practical Guide to Ceremonies and Traditions (2002), and Counseling and Diversity (2012). As a Native person who grew up on the reservation in western North Carolina where he still has strong family and community ties, Dr. Garrett's experience with Native people, both professionally and personally, lends a unique perspective and expertise with Native American issues and concerns. It has been an ongoing goal of Dr. Garrett to use his personal and professional expertise to assist helping professionals and educators across the country understand various issues and implications for working with Native people and other diverse populations, as well as integrating culturally-based practices, and continuing to develop innovative techniques in the counseling profession. Overall, Dr. Garrett's specialized focus has been on advocating for the needs of historically-oppressed groups such as indigenous populations and working with at-risk youth of color through support for academic persistence, resilience, and prevention of school dropout. Having worked as a school counselor at the middle and high school levels, as a college student personnel worker with Native American and other minority students in the university setting, as an individual and group therapist in a family services agency setting, and as a project director in an urban Native American center serving the local Native community, Dr. Garrett has sought to advance professional understanding of working with diverse populations across therapeutic and educational settings and integrating indigenous healing practices as a way of bridging the cultural gap.
Education/Degrees
B.A., Psychology, North Carolina State University, 1991
M.Ed., Counseling and Development, The University of North Carolina at Greensboro, 1993
Ph.D., Counseling and Counselor Education, The University of North Carolina at Greensboro, 1996
Selected Publications
Garrett, M. T., & Garrett, J. T. (in press). Native American faith in America (2nd ed.). New York: Facts on File.
Choudhuri, D. D., Santiago-Rivera, A. L., & Garrett, M. T. (2012). Counseling and diversity: Central concepts and themes for competent practice. Boston, MA: Cengage/Lahaska Press.
Garrett, M. T., & Portman, T. A. A. (2011). Counseling and diversity: Counseling Native Americans. Boston, MA: Cengage/Lahaska Press.
Garrett, M. T., & Garrett, J. T. (2003). Native American faith in America. New York: Facts on File.
Garrett, J. T., & Garrett, M. T. (2002). The Cherokee full circle: A practical guide to ceremonies and traditions. Rochester, VT: Bear & Co.
Garrett, M. T. (1998). Walking on the wind: Cherokee teachings for healing through harmony and balance. Santa Fe, NM: Bear & Co. (Translation in Korean)
Garrett, J. T., & Garrett, M. T. (1996). Medicine of the Cherokee: The way of right relationship. Santa Fe, NM: Bear & Co. (Translations in Italian, Hebrew, and Czech)
Professional Interests
My central research focus has emphasized exploring the relationship between cultural values, acculturation, and wellness with implications for: -Strength-based work to improve wellness and resilience of children, adolescents, and adults in families, schools, and communities -Developmental, culturally-based therapeutic interventions -Bicultural competence and cultural identity development -Prevention of school dropout among at-risk youth -Understanding and betterment of indigenous and other diverse populations