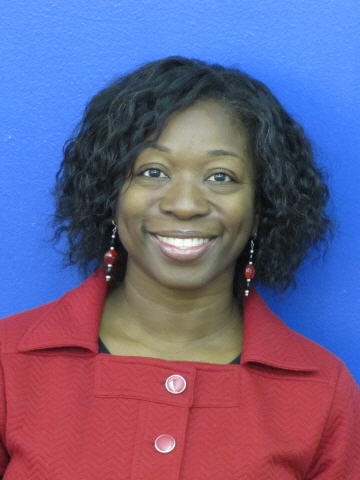 Karen Harris Brown, Ph.D., CCC-SLP
Associate Professor of Communication Sciences and Disorders
Phone: 678-839-6171 | Fax: 678-839-6162
Email: khbrown@westga.edu
Office: Education Annex 224
Biography
Karen Harris Brown, Ph.D., CCC-SLP is an associate professor of Communication Sciences Disorders at the University of West Georgia. For three and a half academic years Dr. Brown served as the program director. Primarily, Dr. Brown teaches courses focused on motor speech disorders, swallowing disorders, and issues related to cultural and linguistic diversity. She has 22 years of experience as a speech-language pathologist and has worked with individuals across the lifespan in a variety of school-based and medical settings. She maintains a speech-language pathology license by the Georgia Board of Examiners, service certification by the Georgia Professional Standards Commission, and Certificate of Clinical Competence (CCC) by the American Speech-Language-Hearing Association. Dr. Brown's current research interests include issues related to social justice and professional efficacy of school-based speech-language pathologists (SLPs) to work with children and adolescents diagnosed with dysphagia (swallowing disorders). Service at the national level includes a (1) completed a two-year term as a steering committee member for ASHA's Special Interest Group, Division 14, Communication Sciences and Disorders in Culturally and Linguistically Diverse Populations; (2) 2012 Race to the Top District (RTT-D) grant reviewer for the U. S. Department of Education; and (3) 2014-2018 Site Visitor for the Council on Academic Accreditation (CAA) for Audiology and Speech-Language Pathology of ASHA.
Education/Degrees
Ph.D., Special Education, University of South Florida,
M.S., Speech Language Pathology, Nova Southeastern University,
B.S., Speech Communication and Psychology, University of Miami,
Courses and Sections
Courses Taught

SLPA-4721 (Intro Neurological Comm Dsrdrs)
SLPA-4722 (MltiCultrl & Commun Disorders)
SLPA-6701 (Stuttering:Theory & Research)
SLPA-6741 (Eval/Treatment of Dysphagia)
Selected Publications
Alvarez McHatton, P., Smith, M. D., Brown, K. H., & Curtis, J. (2013). Multiple Voices for Ethnically Diverse Exceptional Learners, 13(2), 19-31.
Brown, K. H., Heggs, A., & Millican, K. (2013). Project using iPads in clinical supervision. ASHA SIG 11 Perspectives.
Brown, K. H. (2013). Beating the odds, Jumping through hurdles. In Grantham, T., Frazier Trotman Scott, M., & Harmon, D. (Eds.). Desegregated schools, segregated minds.
Packard, A. L., Hazelkorn, M., Harris, K. P., & McLeod, R. (2011, Fall). Academic achievement of secondary students with learning disabilities in cotaught and resource rooms. Journal of Research in Education, 21(2), 81-98.
Harris, K. P. (2010, Summer) Speech-language pathologists' perceived supports and barriers to assess the language skills of K-12 students who are culturally and linguistically diverse. Echo (5), 1.
Brown, K. H., (in press).Reporting efficacy of cultural competence. Interdisciplinary Journal for Teaching and Learning.
Professional Interests
Providing professional development to speech-language pathologists and teachers who work with P-12 students who are English language learners, and helping to create social justice.
Personal Interests
Reading, international travel