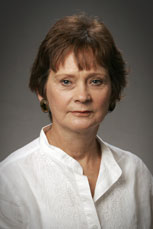 Susan R. Boes, Ph.D.
Professor of Counselor Education and College Student Affairs
Phone: 678-839-6122 | Fax: 678-839-6099
Email: sboes@westga.edu
Office: Education Annex 253
Biography
Susan R. Boes, PhD is a Professor of Counselor Education in the department of Collaborative Support and Intervention in the College of Education. She serves as the school counseling committee chairperson in the Counselor Education program in the Department of Clinical and Professional Studies. She teaches graduate courses in counselor education in the master's and education specialist programs, and the initial certification program. Her research focuses on many of the issues of school counselors including eating disorders and most recently on school counseling programs in the different regions of the nation that are accredited versus those that are not accredited. Recent publications include collaborations with students in the areas of multicultural college counseling and the African American Male Initiative success on our campus. Dr. Boes has worked with many of her master's and specialist students in her Research Seminar helping them to turn their project reports into manuscripts. The help she gives to these students and others interested in publishing is important to her. Dr. Boes has been an editorial reviewer for state and national journals as well as the editor of both the association for licensed professional counselors' journal and more recently for the state school counselors' journal.
Education/Degrees
A. B., Teaching Concentration, Mary Manse College, 1965
M.Ed., Counseling, Auburn University, 1991
Ph.D., Counselor Education, Auburn University, 1995
Courses and Sections
Courses Taught

CEPD-6182 (Internship: Prof Counseling)
CEPD-7105 (Counseling Accross Lifespan)
CEPD-7111 (Dg & Trtmnt of Mntl & Emtnl Di)
CEPD-7112 (Career Counseling)
CEPD-7138 (Multicultural Counsel & Educ)
CEPD-7185 (Spec Top in Couns & Educ Psy)
CEPD-9199 (Dissertation)
EDSI-9998 (Research for Doc Dissertation)
Selected Publications
Boes, S. & Halsall, E.A. (2009 [published in Summer, 2010]). Comparative study on the perceptions of head teachers and principals: Their views of teacher leaders' qualifications. Journal of Educational Administration and Foundations, 20(2), 1-16
Boes, S. R., Ng, V., & Daviston, T. (2004). Unmasking eating disorders in the schools. Professional School Counseling, 7, 376-377.