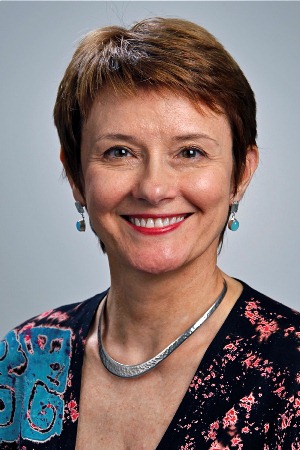 Debra Cobia, Ed. D.
Associate Dean & Director of Ed.D. in Professional Counseling and Supervision
Phone: 678-839-6119 | Fax: 678-839-6098
Email: dcobia@westga.edu
Office: Education Center 102 A
Hours: 8:00 - 5:00pm
Biography
Dr. Debra C. Cobia is the Associate Dean for Assessment and Research in the College of Education, and Professor and Director of the Professional Counseling and Supervision doctoral degree program in the Department of Collaborative Support and Intervention. She teaches graduate courses in program evaluation and directed doctoral research. Her scholarly program falls under the broad umbrella of Professional Issues in Counselor Education with emphases in the preparation and practices of counselors, counselor educators, and counselor supervisors. She is nationally recognized for her contributions to the field in the area of assessment in counselor education. For example, she has several publications, both invited and peer reviewed, about the use of portfolios in assessing counseling candidates performance. She is the co-author of a textbook used in school counseling specialty preparation courses. Prior to her appointment at UWG, Dr. Cobia was a school counselor in Georgia, and a professor of counselor education at Auburn University.
Education/Degrees
Early Childhood Education, Auburn University, 1976
M.Ed., Behavior Disorders/Emotional Disturbance, West Georgia College, 1979
Ed.S., Counseling and Guidance, West Georgia College, West Georgia College, 1983
Ed.D., Counselor Education minor in Educational Psychology [CACREP accredited], The University of Alabama, 1990
Courses and Sections
Courses Taught

CEPD-9186 (Doctoral Internship)
CEPD-9199 (Dissertation)
EDSI-9998 (Research for Doc Dissertation)

Summer 2015 Sections

CEPD-9199 (Dissertation) Section: E01

Spring 2015 Sections

CEPD-9186 (Doctoral Internship) Section: E01
CEPD-9199 (Dissertation) Section: 01
EDSI-9998 (Research for Doc Dissertation) Section: E18

Fall 2014 Sections

CEPD-9199 (Dissertation) Section: 01
EDSI-9998 (Research for Doc Dissertation) Section: N18

Summer 2014 Sections

CEPD-9199 (Dissertation) Section: 01
EDSI-9998 (Research for Doc Dissertation) Section: N18

Spring 2014 Sections

CEPD-9199 (Dissertation) Section: 01
EDSI-9998 (Research for Doc Dissertation) Section: N20