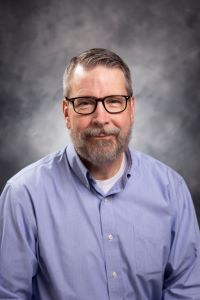 John Ponder, Ph.D.
Associate Professor of Language and Literacy & Director of Graduate Studies
Phone: 678-839-6076 | Fax: 678-839-6174
Email: jponder@westga.edu
Office: Education Center 127
Biography
Dr. John M. Ponder is an Associate Professor of Literacy Education in the College of Education and is currently serving as the Director of Graduate Studies in the College of Education. During his tenure at UWG, he has served as program coordinator for the M.Ed. in Reading Program and Director of the Teaching Fellows Program. He teaches graduate and undergraduate courses in reading education. He also supervised interns in the Early Childhood Program when needed. His research focuses on the nature of young children's responses to literature, especially in the area of thematic interpretations. Prior to joining higher education, Dr. Ponder was a Chapter I Remedial Reading teacher and an elementary school teacher in Louisiana. Before joining the faculty at the University of West Georgia, he spent 11 years as a faculty member at Arkansas State University.
Education/Degrees
B.A., Elementary Education, Louisiana Tech University, 1983
M.A., Elementary Education, Louisiana Tech University, 1985
Ed.S., Reading Education, Louisiana Tech University, 1989
Ph.D., Reading Education, University of Georgia, 1992
Courses and Sections
Courses Taught

READ-3251 (Children's Literature)
READ-3263 (Integrated Literacy Ed/Writing)

Fall 2015 Sections

READ-3263 (Integrated Literacy Ed/Writing) Section: 51

Spring 2015 Sections

READ-3263 (Integrated Literacy Ed/Writing) Section: 91

Fall 2014 Sections

READ-3251 (Children's Literature) Section: 02

Spring 2014 Sections

READ-3251 (Children's Literature) Section: 01
Selected Publications
Ponder, J. M. & Doheny, C. (2007). If not for points, then why read? Exploring the grandest purpose of literature. Affective Reading Education Journal, 24, 1-5. [View Publication]