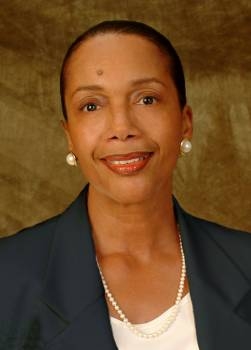 Debra Dwight, Ed. D.
Assistant Professor of Communication Sciences and Disorders
Phone: 678-839-6170 | Fax: 678-839-6099
Email: ddwight@westga.edu
Office: Education Annex 218
Biography
Dr. Debra Dwight�s career has spanned across more than 35 years that include providing speech therapy services in public and private schools, serving as supervisor and assistant professor in public and private colleges/universities, serving as program director of a pre-K special education regional program, serving as assistant professor and program director for speech-language programs in a public university, serving as consultant/supervisor in public schools, and providing direct speech-language and swallowing services to patients through home-health, rehabilitation, and long term care facilities.
Education/Degrees
B.A., Speech Therapy,
M.A., Early Childhood Education,
M.A., Speech-Language Pathology,
Ed.D., Speech-Language Pathology,
Courses and Sections
Courses Taught

SLPA-3701 (Intro to Communictn Disorders)
SLPA-3760 (Articulatn/Phonological Disord)
SLPA-4701 (Language Disorders in Children)
SLPA-4721 (Intro Neurological Comm Dsrdrs)
SLPA-6704 (Assess & Treat of Neuro Comm)
Selected Publications
Dwight, D. M. (2006). Here's how to do therapy: Hands-on cores skills in speech-language pathology. San Diego: Plural Publishing.
Professional Interests
Professional interests include teaching and therapy delivery skills.
Personal Interests
Personal interests include reading, junking, and gardening.