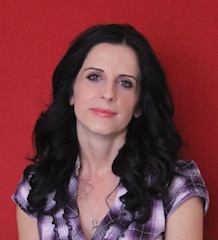 Diana Mindrila, Ph.D.
Assistant Professor
Phone: 678-839-5520 | Fax: 678-839-6097
Email: dmindril@westga.edu
Office: Education Annex 128
Biography
Dr. Mindrila is an Assistant Professor of Educational Research at the University of West Georgia. Prior to joining the University of West Georgia faculty, Dr. Mindrila worked as a research associate and postdoctoral fellow for the South Carolina Educational Policy Center, where she participated in a statewide research project on school climate, and in the evaluation of the South Carolina Reading First Initiative.
Dr. Mindrila taught courses in classroom assessment and research methodology. Her research interests include the development of hierarchical typologies of school behavior using multilevel multivariate classification procedures. Her studies also focused on the investigation of causal relationships between constructs such as affective learning, achievement motivation, and students' intentionality to apply classroom learning outside of the school setting. Dr. Mindrila also published methodological studies in the realm of cluster analysis, factor analysis, and structural equation modeling.
Education/Degrees
BS, Psychology and Educational Sciences, University of Bucharest, 2003
M.Ed., Instructional Accommodations, Francis Marion University, 2006
M.Ed., Educational Research, University of South Carolina, 2010
PhD, Educational Psychology and Research, University of South Carolina, 2012
Selected Publications
Webster, C., Mîndrilă, D., Weaver, G. (2011). The Influence of State Motivation, Content Relevance and Affective Learning on High School Students' Intentions to Utilize Class Content Following Completion of Compulsory Physical Education.
DiStefano, C. A., Kamphaus R.W., Mîndrilă, D. (2010). A typology of teacher-rated child behavior: Revisiting subgroups over 10 years later, School Psychology Quarterly, Vol. 25(3), 152-163.
Mîndrilă, D. L. (2010). Maximum Likelihood (ML) and Diagonally Weighted Least Squares (DWLS) estimation procedures: A comparison of estimation bias with ordinal and multivariate non-normal data, International Journal for Digital Society (IJDS), vol 1 (1).
DiStefano C., Zhu M., Mîndrilă, D. (2009) Understanding and using factor scores: Considerations for the applied researcher, Practical Assessment, Research, & Evaluation, vol. 14, 20.
Mîndrilă, D. L. (2009) Features of the Receiver Operating Characteristic analysis and its potential uses in educational assessment, Annales Universitatis Apulensis, Series Paedagogica.