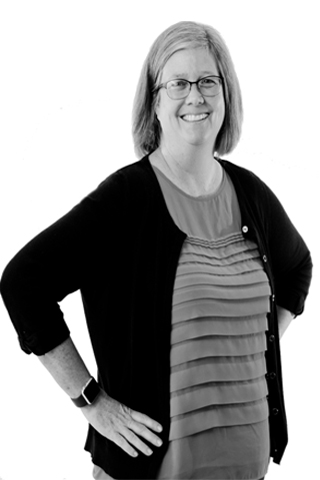 Lara Willox, Ph.D.
Director, EDD in School Improvement
Phone: 678-839-6059 | Fax: 678-839-5524
Email: lwillox@westga.edu
Office: Education Center 206
Biography
Lara Willox is the director of the Ed.D. in School Improvement program and an Assistant Professor of Learning and Teaching at the University of West Georgia. Her research is in the area of collaborative action research, elementary social studies education, and teaching for social responsibility. She is active in the College and University Faculty Assembly (CUFA) of the National Council for Social Studies (NCSS); she is the chair of the elementary social studies special interest group. She advocates for the inclusion of social studies curriculum in the elementary grades, and focuses her teaching and research on socially just and responsible education. Prior to completing her doctorate at UNC Chapel Hill, she taught for twelve years in public elementary schools in Charlotte, North Carolina.
Education/Degrees
B.S., Elementary Education, East Carolina University, 1994
M.Ed., Elementary Education, University of North Carolina, 2005
PhD, Education, University of North Carolina Chapel Hill, 2011
Courses and Sections
Courses Taught

ECED-8272 (Teacher as Leader)
EDSI-7385 (Spec. Topics in School Improve)
EDSI-9902 (Dissertation Mentoring Sec 2)
EDSI-9903 (Dissertation Mentoring Sec 3)
EDSI-9923 (Lead for Diversity in 21st Cen)
EDSI-9941 (Models of School Impr & Reform)
EDSI-9998 (Research for Doc Dissertation)

Summer 2016 Sections

EDSI-9941 (Models of School Impr & Reform) Section: E01
EDSI-9998 (Research for Doc Dissertation) Section: E21

Spring 2016 Sections

EDSI-7385 (Spec. Topics in School Improve) Section: E02
ECED-8272 (Teacher as Leader) Section: E01
EDSI-9903 (Dissertation Mentoring Sec 3) Section: E01
EDSI-9923 (Lead for Diversity in 21st Cen) Section: E01
EDSI-9998 (Research for Doc Dissertation) Section: E22

Fall 2015 Sections

EDSI-9902 (Dissertation Mentoring Sec 2) Section: E01
EDSI-9941 (Models of School Impr & Reform) Section: E01
EDSI-9998 (Research for Doc Dissertation) Section: E28

Summer 2015 Sections

EDSI-9998 (Research for Doc Dissertation) Section: E28

Spring 2015 Sections

ECED-8272 (Teacher as Leader) Section: E01
EDSI-9998 (Research for Doc Dissertation) Section: E01
Selected Publications
Glass, V. Q., Willox, L., Barrow, K. M., & Jones, S. (2015). Moving Beyond "Normal": Celebrating Gay and Lesbian Families in Early Childhood Environments. Journal of GLBT Family Studies
Willox, L. (2015). Ed.D. program online delivery as a medium for enhanced civic engagement. In Stead, V. (Ed.). The Education Doctorate (Ed.D.): Issues of Access, Diversity, Social Justice, and Community Leadership. New York: Peter Lang Publishing.
Willox, L., & Newman, S. (2014). Cracking the Codes of Number Relationships. Illinois Mathematics Teacher. 62(1), Retrieved from http://www.ictm.org/journal/index.php/imt