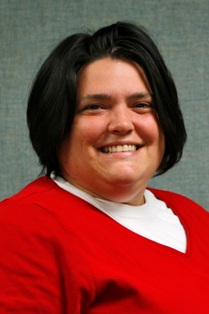 Sarah Jones, MEd
Assistant Director First Year Experience
Phone: 678-839-5227 | Fax:
Email: sarahj@westga.edu
Office: Row Hall 321
Biography
Sarah Jones is the Assistant Director of First Year Expereince. She holds an undergraduate degree from Louisiana State University, an MEd in Reading Education from Winthrop University, and is completing an MEd in Professional Counseling--College Student Affairs at the University of West Georgia. Before moving to the office of First Year Experience she worked as an instructor and adjunct in UWG's College of Education for three years and as a North Carolina public school teacher for ten years.
Education/Degrees
B.S., Elementary Education, Louisiana State University, 2000
M.Ed., Reading Education, Winthrop University, 2002
Courses and Sections
Courses Taught

UWG-1101 (First Year Univ. Experience)

Fall 2014 Sections

UWG-1101 (First Year Univ. Experience) Section: 39