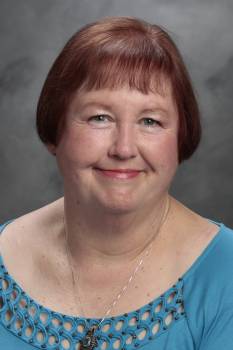 Kimberly Grantham Griffith, Ph.D.
Assistant Professor of Special Education
Phone: 678-839-5521 | Fax: 678-839-6162
Email: kgriffit@westga.edu
Office: Education Annex 210
Biography
Dr. Kimberly Grantham Griffith is Assistant Professor of Special Education and currently serves as the Assessment Coordinator for the Area of Special Education in the Department of Learning and Teaching. She previously taught in the Department of Professional Pedagogy, area of special education at Lamar University in Beaumont, Texas. Dr. Griffith teaches courses at all program levels, but specializes in assessment, special education law, action research, curriculum strategies for students with learning disabilities and Autism, and the use of evidence-based practices as they apply to the common core state standards. Her research focuses on the application of action research, evidenced-based practices and the common core, Response-to-Intervention, assessment best practices, and retention of special educators at the university and K-12 levels. Dr. Griffith served as Associate Educator for the National Forum of Educational Administration and Supervision Journal-online. Prior to her appointment at UWG, Dr. Griffith taught individuals with disabilities from birth through adulthood, served as a part-time special education director and assessment coordinator in a small rural school district, was a Multi-Evaluation and Eligibility chair, director of a birth through age five community-based program that served the educational needs of preschoolers with special needs, director of community-based programs for individuals with disabilities, worked as a consultant to a variety of schools, and served on the boards for several community-based programs for individuals with disabilities in Southeast Texas. She has worked in Mississippi, Louisiana, Texas and Georgia.
Education/Degrees
B.S., Elementary Education, University of Southern Mississippi, 1978
M.Ed., Special Education, University of Southern Mississippi, 1987
Ph.D., Educational Administration, University of Southern Mississippi, 1997
Courses and Sections
Courses Taught

EDSI-9998 (Research for Doc Dissertation)
SPED-3751 (Practicum I)
SPED-4786 (Internship in Special Educ)
SPED-6766 (Inst Stategies for Mild Disab)
SPED-6793 (Practicum II: Special Educ)
SPED-7701 (Program Planning & Evaluation)
SPED-7704 (Admin Special Education Prog)
SPED-7729 (Special Education Law)
SPED-8783 (Research Project)
SPED-8784 (Research Seminar)

Summer 2014 Sections

Spring 2014 Sections

Fall 2013 Sections

Summer 2013 Sections

Spring 2013 Sections
Selected Publications
Griffith, K. G. (2007) So to teach: Inspiring stories that touch the heart In Arnoff, K.J. (Eds), (2007) Every Child Can Learn, p. 14
Kritsonis, W. A., Herrington, D., Griffith, K. G. & Bahrim, C. (2007/8). Practical Applications of Educational Research and Basic Statistics. Houston, TX: National Forum Press.
Ringlaben, R. P. & Griffith, K. G. (2008). The impact of attitudes on individuals with developmental disabilities (Chapter 23) Research-Based and Emerging Best Practices in Developmental Disabilities, 2nd Edition. Pro-Ed. Publishers, Austin, TX.
Professional Interests
High Incidence Disabilities (Learning Disabilities); Early Childhood Special Education; Inclusion and Effective Collaborative Teaching; Sensory Processing Disorders; Special Education Law/Issues; Assessment; Effective Instructional Strategies in the Common Core State Standards Classroom; Retention of Special Educators at the K-12 and University Levels; Action Research in the K-12 Classroom; Curriculum Mapping and High Incidence Disabilities.