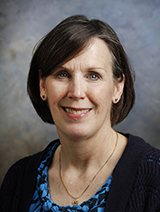 Rebecca Lansing, M.Ed.
Director of the UWG Pre-Kindergarten, Lecturer
Phone: 678-839-5534 | Fax: 678-839-6063
Email: rlansing@westga.edu
Office: Education Annex 103
Hours: M-F 7:30-3:30
Operating hours of the Pre-K
Call for availability
Biography
Rebecca J. Lansing is the director of the University of West Georgia Pre-Kindergarten program, located in the Education Annex on the UWG campus. The Pre-Kindergarten is a Lottery Funded Georgia Pre-K program, and was accredited by the National Association for the Education of Young Children (NAEYC) in May 2013. In addition to directing the Pre-K, she teaches courses for the Early Childhood Education program. Prior to coming to UWG, she worked in the area of early childhood education and special education in North Carolina since 2002, and has taught online post secondary courses in early childhood education since 2007.
Courses and Sections
Courses Taught

ECED-3271 (Curr,Instrct,Clssrm Mgt PreK-5)
READ-3251 (Children's Literature)

Spring 2015 Sections

READ-3251 (Children's Literature) Section: 02 [View Syllabus]
ECED-3271 (Curr,Instrct,Clssrm Mgt PreK-5) Section: 02 [View Syllabus]

Fall 2014 Sections

READ-3251 (Children's Literature) Section: 01
ECED-3271 (Curr,Instrct,Clssrm Mgt PreK-5) Section: 02

Spring 2014 Sections

ECED-3271 (Curr,Instrct,Clssrm Mgt PreK-5) Section: 02