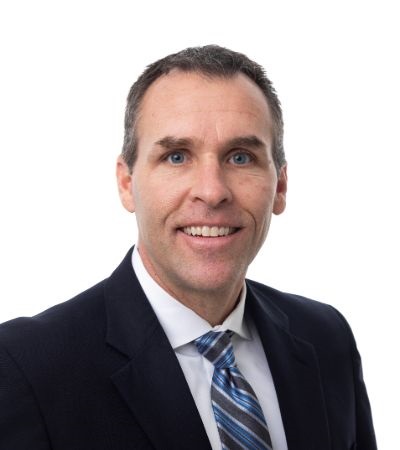 Brent Heidorn, Ph.D.
Associate Professor
Phone: 678-839-6189 | Fax: 678-839-6195
Email: bheidorn@westga.edu
Office: Coliseum 2035
Biography
Dr. Brent Heidorn joined the department in Fall 2007. He is the coordinator for the Health and Physical Education program and teaches skills, methods, exercise physiology, coaching, and fitness-based courses. Prior to receiving his terminal degree in 2007, Brent worked for eight years as a physical education teacher, coach, and athletic director at the middle and high school levels, and previously taught at the University of South Carolina in the Department of Physical Education.

Dr. Heidorn is an active member of the national organization - SHAPE America: A Society of Health and Physical Educators, and is President of the Georgia Association for Health, Physical Education, Recreation and Dance (GAHPERD). For several years, Brent worked closely with the National Association for Sport and Physical Education (NASPE) in a variety of ways. He is currently chair of the JOPERD Editorial Board. In addition, Brent is editor of the GAHPERD Journal, and editor for the Theory to Practice column in Strategies: A Journal for Physical and Sport Educators.

Brent enjoys physical activity and sport pursuits, continues officiating soccer at the collegiate level, and is a certified personal trainer through the National Council on Strength and Fitness.
Education/Degrees
B.S., Health and Physical Education, Bob Jones University, 1997
M.A., Health and Exercise Science, Furman University, 2000
Ph.D., Physical Education, University of South Carolina, 2007
Courses and Sections
Courses Taught

CURR-6575 (Curriculum Trends and Issues)
PHED-3502 (Skls & Strat in Target/Otdr Ac)
PHED-3503 (Skills/Stra-Net and Wall Games)
PHED-3670 (Inst Stratg of Health & Phy Ed)
PHED-3675 (Phys Ed in Middle/Sec Schools)
PHED-4603 (Adv. Concpt Personal Training)
PHED-4630 (Principle/Foundtn. of Coaching)
PHED-4686 (Teaching Internship)

Summer 2015 Sections

PHED-4603 (Adv. Concpt Personal Training) Section: N01
CURR-6575 (Curriculum Trends and Issues) Section: E01 [View Syllabus]
CURR-6575 (Curriculum Trends and Issues) Section: E02 [View Syllabus]

Spring 2015 Sections

PHED-3503 (Skills/Stra-Net and Wall Games) Section: 01
PHED-4603 (Adv. Concpt Personal Training) Section: 01
PHED-4630 (Principle/Foundtn. of Coaching) Section: 01
PHED-4686 (Teaching Internship) Section: 01

Fall 2014 Sections

PHED-3502 (Skls & Strat in Target/Otdr Ac) Section: 01 [View Syllabus]
PHED-3670 (Inst Stratg of Health & Phy Ed) Section: 01 [View Syllabus]
PHED-3675 (Phys Ed in Middle/Sec Schools) Section: 01 [View Syllabus]

Summer 2014 Sections

PHED-4603 (Adv. Concpt Personal Training) Section: 01D

Spring 2014 Sections

PHED-3503 (Skills/Stra-Net and Wall Games) Section: 01
PHED-4603 (Adv. Concpt Personal Training) Section: 01
PHED-4630 (Principle/Foundtn. of Coaching) Section: 01
Selected Publications
Mosier, B. & Heidorn, B. (2013). Theory into practice: Training others to lead comprehensive school physical activity programs. Strategies: A Journal for Sport and Physical Educators, 26(5), 43-45. [View Publication]
Heidorn, B. & Weaver, R. G. (2011). The Ultimate unit in physical education. Strategies: A Journal for Physical and Sport Educators, 25(1), pp. 16-22. [View Publication]
Butts, F., Heidorn, B., & Mosier, B. (2013). Comparing student engagement in online and face-to-face instruction in health and physical education teacher preparation. Journal of Education and Learning, 2(2), pp. 8-13. [View Publication]
Heidorn, B. & Mosier, B. (2013). Standards-based instruction in physical education. NCAAHPERD Journal, 48(1), 44-52. [View Publication]
Mowling, C. & Heidorn, B. (2013). Every shot counts: Rallying around traditional practice strategies. Strategies: A Journal for Sport and Physical Educators, 26(2), pp. 30-36. [View Publication]
Elliot, E., Erwin, H., Hall, T., & Heidorn, B. (2013). Comprehensive school physical activity programs: Helping students achieve 60 minutes of physical activity each day. Journal of Physical Education, Recreation and Dance, 84(9), 9-15.
Hooper, M. & Heidorn, B. (2012). Comprehensive school physical activity programs: Preparing leaders to implement strategies that support conditions for change. The Journal of Teaching, Learning, and Research in Educational Leadership, 2 (1) (www.gelfajourn
Blankenship, B. T. & Heidorn, B. (2012). From Zumba to yoga to reality tv: Using pop culture to teach the sciences: Introduction. Journal of Physical Education, Recreation and Dance, 83(8), pp. 13-14, Symposium Feature. Invited. [View Publication]
Heidorn, B. & Centeio, E. (2012). Implementing comprehensive school physical activity programs: The role of directors of physical activity. Journal of Physical Education, Recreation and Dance, 83(7), pp. 13-19, 25, Special Feature. Invited. [View Publication]
Hall, T., Heidorn, B., & Welch, M. (2011). A description of preservice teachers' task presentation skills. The Physical Educator 68(4), pp. 188-198. [View Publication]
Heidorn, B. & Welch, M. (May/June, 2010). Teaching affective qualities in physical education. Strategies: A Journal for Physical and Sport Educators. [View Publication]
Heidorn, B. & Hall, T. (Spring, 2010). A shared leadership approach to promoting school wellness policy and program change. The GAHPERD Journal, 43(1), pp. 15-17. [View Publication]
Heidorn, B., Hall, T., & Carson, R. (In Press). Theory into Practice: Comprehensive School-Based Physical Activity Program. Strategies: A Journal for Physical and Sport Educators. A Comprehensive School-based Physical Activity Program (CSPAP) represents a [View Publication]
Heidorn, B. (2007, September/October). Back to the basics in soccer: An emphasis on passing and trapping. Strategies: A Journal for Physical and Sport Educators. [View Publication]