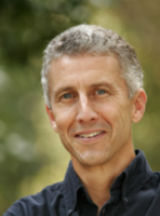 Tobin R. Hart, Ph.D.
Professor
Phone: 678-839-0603 | Fax: 678-839-0611
Email: thart@westga.edu
Office: Melson Hall 106
Hours: MW: 2:00-3:30pm
T: 12:30- 3:30pm
Or by Appointment
Biography
Tobin Hart
Courses and Sections
Courses Taught

PSYC-4085 (Music and the Mind)
PSYC-4760 (Introduction to Psychotherapy)
PSYC-5085 (Music and the Mind)
PSYC-6010 (Human Growth and Potential)
PSYC-6161 (Counseling Methods)
PSYC-7020 (Transpersonal Development)
PSYC-7810 (Tutorial:TranspersonalDevelopm)
PSYC-8002 (Studies in Mind-Body)
PSYC-8009 (Transprsnl Foundations of PSYC)
Selected Publications
Links
• www.childspirit.org • www.innerliberalarts.org
Books
• From Information to Transformation: Education for the Evolution of Consciousness (2009). • The Secret Spiritual World of Children (2003). • Transpersonal Knowing: Exploring the Horizon of Consciousness (2000). • Spiritual Knowing: Alternative Epistemic Perspective (1997).