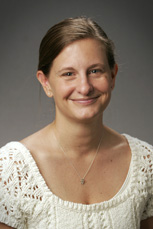 Jessica Bucholz, Ed. D.
Associate Professor of Special Education
Phone: 678-839-6161 | Fax: 678-839-6099
Email: jbucholz@westga.edu
Office: Education Annex 228
Biography
Dr. Jessica Bucholz is Associate Professor of Special Education in the College of Education and coordinator of the Special Education programs. She teaches undergraduate and graduate courses in Special Education General Curriculum. Her research focuses on the uses of instructional strategies for students with a range of disabilities and preparing pre-service educators. Publications include an examination of the benefits of literacy based behavioral interventions to teach individuals with developmental disabilities and ethical dilemmas faced by special educators. Prior to her appointment at UWG, Dr. Bucholz worked with students who have special needs as a resource teacher and an inclusion specialist in public schools in New York and Florida.
Education/Degrees
B.S., Elementary Education, Long Island University,
M.Ed., Varying Exceptionalities, Dowling College,
Ed.D., Exceptional Student Education, Florida Atlantic University,
Courses and Sections
Courses Taught

Fall 2014 Sections

Fall 2013 Sections

Summer 2013 Sections
Selected Publications
Bucholz, J. L., & Brady, M. P. (2008). Teaching positive work behavior with literacy-based behavioral interventions: An intervention for students and employees with developmental disabilities. Teaching Exceptional Children, 41(2), 50-55 [View Publication]
Bucholz, J.L., Keller, C.L., & Brady, M.P. (2007). Teacher's ethical dilemmas: What would you do? Teaching Exceptional Children, 40(2), 60-64 [View Publication]
Professional Interests
I have just moved to Georgia from sunny South Florida where I received my degree from Florida Atlantic University. I am a former elementary school special education teacher. I have taught in resource rooms and in self-contained classrooms.
Personal Interests
Spending time with family and friends Reading a good book (usually a mystery) Scuba diving Travelling