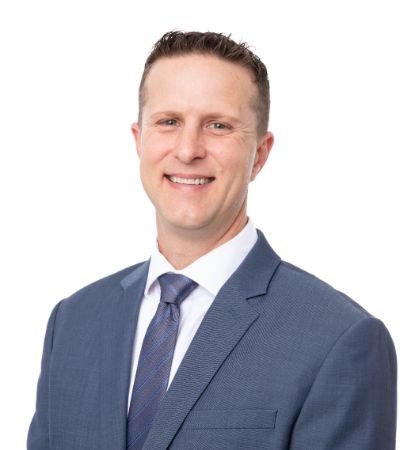 Brian Mosier, Ph.D.
Assistant Professor, Interim Chair
Phone: 678-839-5424 | Fax: 678-839-6195
Email: bmosier@westga.edu
Office: Coliseum 2030
Biography
Dr. Brian Mosier taught physical education for four years (2001-2005) at public schools in Tallahassee, FL, while earning a master's degree in Sport Management. Brian then was an instructor at the Florida State University (2005-2010) while completing his doctoral degree in physical education, and is currently in his fifth year as an assistant professor at the University of West Georgia. At the University of West Georgia, Dr. Mosier spends most of his time working with the Health and Physical Education majors primarily teaching methods, assessment, and skill-based activity courses. His research interests focus on the promotion of physical activity, effective teaching and supervision, and online learning. Brian contributes to the profession by publishing and presenting at the national, state, and local levels. Brian is currently serving as the chair of the AAHPERD Physical Best Committee, a Master Trainer for the Presidential Youth Fitness Program, Technology Tips Editor for the Journal of Physical Education, Recreation & Dance, the GDOE Physical Activity/Physical Education Committee, and is the GAHPERD State Fitness Coordinator.
Education/Degrees
B.S., Physical Education, Florida State University, 1998
M.S., Physical Education: Sports Management, Florida State University, 2000
Ph.D., Physical Education: Curriculum and Instruction, Florida State University, 2010
Selected Publications
Courses and Sections
Courses Taught

PHED-2602 (Intr to Teachng Hlth & Phys Ed)
PHED-3401 (Integrating Technology in HPE)
PHED-3500 (Educ Games, Gymnastics & Dance)
PHED-3501 (Skills & Strat in Stren & Cond)
PHED-3671 (Phys Education in Elem Schools)
PHED-3710 (Assessing Performance in HPE)
PHED-3720 (Adapted Phys Ed Field Experien)
PHED-4689 (Teaching Internship Seminar)
PWLA-1600 (Personal Wellness)
PWLA-1615 (Badminton: Beginning)
PWLA-1618 (Basketball)
SPED-3715 (The Incl Classrm: Diff Inst)

Fall 2015 Sections

PWLA-1618 (Basketball) Section: 01
PHED-3710 (Assessing Performance in HPE) Section: 01

Summer 2015 Sections

PHED-3401 (Integrating Technology in HPE) Section: N01

Spring 2015 Sections

PHED-2602 (Intr to Teachng Hlth & Phys Ed) Section: 01
PHED-3671 (Phys Education in Elem Schools) Section: 01
PHED-3720 (Adapted Phys Ed Field Experien) Section: 01
PHED-4689 (Teaching Internship Seminar) Section: 01D

Fall 2014 Sections

PWLA-1600 (Personal Wellness) Section: 01
PWLA-1615 (Badminton: Beginning) Section: 01
PHED-3500 (Educ Games, Gymnastics & Dance) Section: 01
PHED-3501 (Skills & Strat in Stren & Cond) Section: 01
PHED-3710 (Assessing Performance in HPE) Section: 01

Summer 2014 Sections

PHED-3401 (Integrating Technology in HPE) Section: N01

Spring 2014 Sections

PHED-2602 (Intr to Teachng Hlth & Phys Ed) Section: 01
PHED-3671 (Phys Education in Elem Schools) Section: 01
SPED-3715 (The Incl Classrm: Diff Inst) Section: N05
PHED-3720 (Adapted Phys Ed Field Experien) Section: 01
PHED-4689 (Teaching Internship Seminar) Section: N01