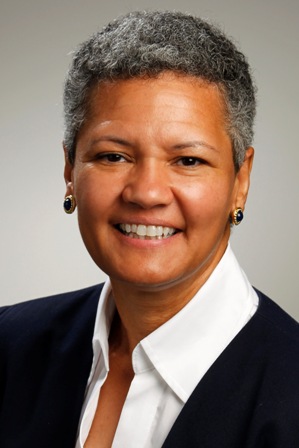 Rosalind Duplechain, Ph.D.
Associate Professor
Phone: 678-839-6067 | Fax: 678-839-6063
Email: rduplech@westga.edu
Office: Education Annex 114
Biography
Rosalind Duplechain is an Associate Professor of Education at the University of West Georgia. She received her Bachelor of Arts in Elementary Education from Xavier University of Louisiana in December 1991 and her Doctor of Philosophy in Curriculum and Instruction with a concentration in Educational Psychology from the University of Illinois at Chicago in May 1998. The focus of Dr. Duplechain's teaching and research is to contribute to the children who struggle in school. As a result, she teaches pre-service teachers in the College of Education how to diagnose and correct mathematical errors of children in the P-5 classroom. In addition, she is working with the K-12 Emergency Preparedness project to assist schools in designing an emergency plan using an all-hazards approach. Such plans help schools to anticipate and respond to traumatic events of all kinds (e.g., school shootings, disasters such as Sept. 11, 2001, etc). In addition to teaching at the post-secondary level of education, Dr. Duplechain has also taught on the elementary and secondary levels of education since 1982. She believes that she continues to evolve as an educator; holding on to the skills of the traditionalist while reaching for the conceptual developmental tasks of the constructivist. This evolution drives her class preparation. Lastly, Dr. Duplechain believes that "children don't care what you know until they know you care" (Arrendono, 1989). This conviction challenges her teaching priorities; 'I am constantly trying to remember, I need to teach people first and content second.'
Education/Degrees
B.A., Elementary Education, Xavier University of Louisiana, 1991
Ph.D., Curriculum and Instruction, University of Illinois at Chicago, 1998
Mathematics Endorsement, University of West Georgia, 2008
Courses and Sections
Courses Taught

ECED-4251 (Assess & Correct Math Educ)
ECED-4251L (Assess & Correction Clinical L)
ECED-4286 (Teaching Internship)
ECED-4289 (Teaching Internship Seminar)
ECED-6271 (P-5 School Curriculum)
Selected Publications
Mizell-Reddish, J., & Duplechain, R. (in press). Diagnosing and Correcting Mathematical Errors. CA: Wadsworth Publishing.
Duplechain, R., Reigner, R., & Packard, A. (2008). Striking differences: The impact of moderate and high trauma on reading achievement. Reading Psychology: An International Quarterly, 29(2), 117-136.