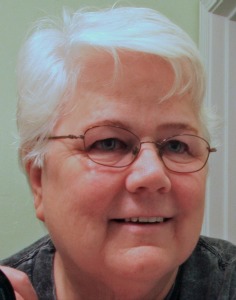 Rebecca Stanard, Ph.D.
Professor & Associate Dean
Phone: 678-839-6115 | Fax: 678-839-6099
Email: rstanard@westga.edu
Office: Education Center 102C
Biography
Dr. Rebecca Stanard is professor of counseling and associate dean for professional programs in the College of Education She is a licensed professional counselor and teaches graduate courses in the master's, specialist's and doctoral programs in counseling. Her scholarly agenda focuses on advocacy for the profession through quality assurance in professional preparation. She also focuses on advocacy and diagnosis and treatment for persons with mental and emotional disorders. She is internationally recognized for her contributions to the field in the area of quality assurance in counselor education and has presented on the topic at workshops around the world. She served on the CACREP Board of Directors for 6 years, 2 of those years as vice chair of the Board. She continues to serve the profession nationally through service in professional organizations and internationally as chair of the steering committee for the International Registry of Counselor Education Programs.
Education/Degrees
B.S., Medical Technology, West Virginia University, 1971
M.Ed., Rehabilitation Counseling, Ohio University, 1987
Ph.D., Counselor Education and Supervision, Ohio University, 1994
Courses and Sections
Courses Taught

CEPD-6182 (Internship: Prof Counseling)
CEPD-9183 (Directed Doctoral Research)
CEPD-9199 (Dissertation)

Spring 2015 Sections

CEPD-9199 (Dissertation) Section: 02

Fall 2014 Sections

CEPD-9183 (Directed Doctoral Research) Section: N01
CEPD-9199 (Dissertation) Section: 02

Summer 2014 Sections

CEPD-6182 (Internship: Prof Counseling) Section: 02
CEPD-9199 (Dissertation) Section: 02

Spring 2014 Sections

CEPD-9183 (Directed Doctoral Research) Section: 81D [View Syllabus]
CEPD-9199 (Dissertation) Section: 02
Selected Publications
Parrish, M. S., Stanard, R. P., & Cobia, D. C. (2008). Using existential-humanistic approaches in counseling adolescents with inappropriate sexual behaviors. Journal of Humanistic Counseling, Education, and Development, 47(1), 26-41. [View Publication]
Stanard, R. P. (2003). High school graduation rates in the United States: Implications for counselors. Journal of Counseling and Development, 81(2), 217-221 [View Publication]