Doctoral Program Details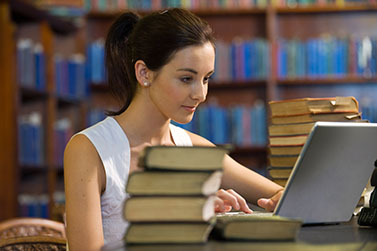 Mission Statement
The Mission of the Professional Counseling and Supervision program (Ed.D.) is to prepare counseling professionals to positively impact their clients and communities of service through effective practices and programs, leadership, and advocacy.
Ed.D. in Professional Counseling and Supervision equips graduates with the skills they need for advancement and/or achievement in counseling-related positions. The curriculum builds upon skills and knowledge acquired through previous degrees in counseling and extends graduates' knowledge through an emphasis on program evaluation, clinical and administrative supervision, and advocacy and leadership.
At the completion of the program, students defend a professional practice dissertation that is designed to evaluate and improve programs in order to positively impact the clients and communities of service in which they work.
Program Description
The Ed.D. in Professional Counseling and Supervision is an applied doctorate with an emphasis on the application of knowledge through continued practice. The program begins each summer with a cohort of 12 students. The 36-hour program is completed in two years of continuous enrollment. Two doctoral level courses are offered each term. The program builds upon a strong foundation developed through previous graduate education and professional experience. Doctoral students learn to evaluate and improve programs and interventions in the context of their current work settings. Dissertations, evaluation studies, are developed through embedded assignments across the curriculum. The counseling faculty in the Department of Clinical and Professional Studies are well-recognized at state, regional and national levels for their professionalism. They consistently publish research and practice articles in peer reviewed journals, attend and present at state, regional and national conferences, and hold leadership positions in professional and honor societies. Open the faculty link on this page to view their credentials.
It is extremely important that prospective students review the department's accompanying website where many Frequently Asked Questions are answered: http://www.westga.edu/eddpcs/
For additional information, please contact Margaret Parrish (Pre-enrollment advisor) parrishm@westga.edu or 678-839-6062.
Method of Delivery
Students enroll in two courses per term for a 2 year period. The courses are delivered via distance technology. Aside from a required on-campus orientation at the beginning of the first summer term of enrollment, all curricular and extracurricular experiences are managed through distance technology.
Accreditation
The University of West Georgia is accredited by the Southern Association of Colleges and Schools Commission on Colleges (SACCSCOC).
Credit & Transfer
Total semester hours required to earn a degree: 36
Maximum Hours Transferable into program: 0
Tuition & Fees
Save money.
Online courses and programs can mean a huge cost-savings in many ways. No more high gas charges. No childcare needed. The flexibility can allow one to maintain a job while attending school. Out-of-state students are not charged non-resident tuition rates.
Earn more.
The completion of an accredited online degree also increases your earning potential.
The bottom line - value.
Our online courses are as affordable as you will find among accredited schools.
Fall 2016 to Summer 2017 Tuition, Fees, and Charges (pdf)
For the most up-to-date and accurate cost information, see the Bursar's Office website at http://www.westga.edu/bursar/. (Fully online courses appear as NET charges on the bottom of the Bursar's spreadsheets.)
Coursework
Course of Study Sheet
Coursework builds upon and extends knowledge and skills previously developed. The major areas of emphases are program evaluation, clinical and administrative supervision, and advocacy.
Year One
Summer

CEPD 9171 Program Evaluation

CEPD 9184 Seminar I: Professional Issues*

Fall

CEPD 9183 Directed Doctoral Research

EDSI 9961 Quantitative Research*

Spring

EDSI 9962 Qualitative Methods in School Improvement * CEPD 9186 Internship*
Year Two
Summer

CEPD 9199 Dissertation (3)

CEPD 9185 Seminar II: Advocacy*

Fall

CEPD 9187 Supervision

CEPD 9199 Dissertation (3)

Spring

CEPD 9199 Dissertation (3)

CEPD 9186 Internship*
General:
Description: This course focuses on the theories, concepts, and processes involved in planning and managing evaluations. Students will engage in evaluations in specific counseling situations (individual, group, organizational) using focus groups, key stakeholder interviews, survey design, data gathering, analysis and/or other methods as appropriate and analyze outcomes to make recommendations for development and/or remediation.
Description: Individual injury on a research problem consisting of a plan for data collection and analysis, as well as, critical review, integration and interpretation of research literature.
Description: This course is a special topics seminar structured to address current issues and trends in counseling. An exchange of scholarly thinking and research will be the hallmark of classroom interactions and activities.
Description: This course is a special topics seminar structured to address advocacy of marginalized and underserved populations in counseling. An exchange of scholarly thinking and research will be the hallmark of classroom interactions and activities.
Description: This course entails a minimum of 300 clock hours of supervised experiences over the course of two semesters. One experience of 150 hours focuses on administrative supervision in counseling and one experience of 150 hours focuses on program evaluation.
Description: This course is designed to provide closely directed advanced experience in supervision of professional counseling. The focus is on development of effective clinical supervision style and skills via recording and critique of supervision sessions. Ethical, legal, multicultural and other professional issues are addressed.
Description: The dissertation experience requires the designing and conducting of an independent scholarly inquiry guided by a faculty dissertation committee.
Description: This course introduces the graduate student to basic methods of empirical inquiry used in education, nursing, and related social sciences. Quantitative research designs commonly used in these disciplines are emphasized. Students will learn how to select samples, identify appropriate measurement instruments, analyze data descriptively, and apply a variety of inferential statistical tests to answer research questions.
Description: This course focuses on the use of qualitative methods of research, including theoretical perspectives and methods of collection and analysis of qualitative data sources in educational studies. It emphasizes analysis of work samples, observations, inquiry data, artifacts, and other sources of data. Students become skilled at using methods of qualitative research to evaluate school improvement issues. In addition, students examine strategies for thematic and other forms of analysis of observational and inquiry data. Throughout the course students collect and analyze school improvement data.
Faculty
This describes the general information about faculty for this program.
Guidelines for Admittance
All graduate applicants must complete the online Grad Application. A one-time application fee of $40 is required.
International applicants are subject to additional requirements and application deadlines. See Procedures for International Students.
Official transcripts from a regionally or nationally accredited institution are required and should be sent directly to the UWG Admissions Office.
Program-specific Admittance Guidelines
1. Official transcripts of work completed to earn undergraduate, master's, and education specialist degrees
Applicants must have either an Education Specialist degree in Counseling Education from an accredited program or 30 hours of post-masters, advanced preparation in counseling.
A master's degree in counseling from a CACREP accredited program. If the program was not CACREP accredited at the time of the applicant's graduation, the applicant must demonstrate that the program was substantially CACREP equivalent
Minimum graduate grade point average (GPA) of 3.5 on a 4.0 scale for all graduate course work
2. Professional Counselor License or School Counselor License or Certificate
3. GRE scores no older than 5 years
Minimum expected composite score on the GRE of 1000 with at least 450 on the verbal section and 450 on the quantitative section for tests taken before August 2011
Minimum expected scores effective August 2011 are Verbal Reasoning 151 and Quantitative Reasoning 142
4. A 300-500 word essay presenting the applicant's professional goals and the relationship between those goals and the program mission
5. Three recommendations from professionals who are familiar with the applicant's professional qualities and academic potential on the Professional Counseling and Supervision recommendation form (click here)
6. A vitae listing contact information, educational background, employment history, awards and recognitions, presentations, etc.
Minimum of three years of counseling experience in private or public schools, community agency, university, hospital, or private practice
All application materials should be mailed in one packet to this address:

University of West Georgia

Office of Graduate & International Admissions
Following receipt and review of these materials, a group of qualified applicants will be invited to interview with a team of faculty members as the final stage of the admissions process.
Application Deadlines
Admission: Summer
Priority Application Deadline: February 2nd
Admission Process Checklist
Step 1: Complete the online application at the UWG Graduate Studies webpage. You will be charged a $40.00 non-refundable applicaiton fee.
Dates
Important Dates for Summer 2017 Cohort
Priority Application Deadline: February 2
See program website for specific deadlines: http://www.westga.edu/eddpcs/
Learning Objectives
Candidates will evaluate an intervention delivered in their work settings to respond to specific client or student needs identified through the use of local data.
Candidates will develop a well-integrated, comprehensive review of the literature sufficient to support the evaluation of a program implemented in their respective work setting.
Candidates will establish the evaluability of a program, develop an evaluation study design, conduct an evaluation study, report results and make appropriate recommendations for program improvement.
Candidates will make appropriate recommendations for improvement of interventions or programs based on outcomes evaluation data.
Candidates will identify and propose data driven program improvements indicated by the results of their dissertation evaluation projects.
Candidates will complete and submit a professional association program proposal or manuscript addressing professional development needs of peers in the context of a current trend in counseling.