Educator Certification Program Details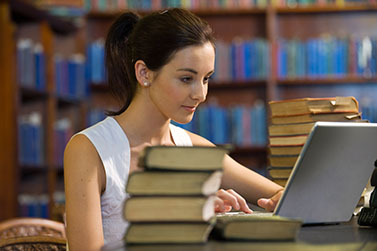 This initial certification program is one that makes a candidate highly marketable for he, or she, will be prepared to teach any of the sciences in grades 6-12. There are many bachelors' degrees that are acceptable as prerquisites for this program. Someone with a medical background, e.g., research, nursing, technologists, will find this degree a good match and will find looking for a job a pleasure.
Program Description
Candidates spend three semesters in field experiences in area schools. Provsionally-certified teachers are welcome in this program. We feel the hands-on opportunities are excellent ways to see master teachers and participate in best practices.
Method of Delivery
Instruction is delivered by online, byhrid, and face-to-face invironments.
Credit & Transfer
Total semester hours required to earn a degree: Varies
Maximum Hours Transferable into program: Varies
Coursework
All initial certification programs have the same six education courses, as can be seen on the program sheet that can be located here. All of these courses are housed in the College of Education and supervised by the Department of Leadership and Applied Instruction. Look under the Secondary Education tab for more information.
Additional content courses may be required. An advisor will review a candidate's previous transcripts to determine what is needed. There is a small charge for that service. The advisor also assists candidates in navigating the system involving being acception to Graduate Studies, doing field experience, and completing all necessary forms.
The Advisement Center is located in the Education Center. Call 678-839-6050 for further information.
Faculty
This describes the general information about faculty for this program.
Guidelines for Admittance
All graduate applicants must complete the online Grad Application. A one-time application fee of $40 is required.
Applicants should also review the Graduate Studies Website for individual program specific requirements and tasks that must be completed prior to admission. See Graduate Studies Application Process.
International applicants are subject to additional requirements and application deadlines. See Procedures for International Students.
Official transcripts from a regionally or nationally accredited institution are required and should be sent directly to the UWG Admissions Office.
Program-specific Admittance Guidelines
Students must hold a bachelor's degree from a regionally accredited institution to be admitted to the program.
2.5 GPA
Application Deadlines
Open enrollment
Contact
Bethany Schmelzer,
678-839-5539,
Dates
Specific dates for Admissions (Undergraduate Only), Financial Aid, Fee Payment, Registration, Start/End of Term Dates, Final Exams, etc. are available in THE SCOOP at http://www.westga.edu/registrar/766.php.
Specific Graduate Admissions Deadlines:
Learning Objectives
Knowledge: Candidates understand and apply the central concepts, tools of inquiry and structures of the discipline(s) he or she teaches
Skills: Candidates create learning experiences for students that include appropriate adaptations for diverse learners, a variety of instructional strategies, appropriate assessment, and reflection to foster student learning.
Skills: Candidates plan and implement appropriate learning experiences, experiences aligned with local, state and national standards to affect student learning.
Dispositions: Candidates demonstrate dispositions essential to becoming effective professionals.