Educator Certification Program Details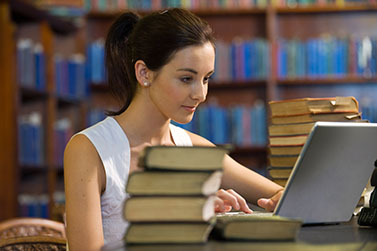 This program is intended for people who have a bachelor's degree in biology, or a PSC approved related area or the required prerequisite courses, and who have decided they would like to teach biology in grades 6-12. This program leads to a recommendation for Georgia certification.
Program Description
Initial certification programs target career changers and individuals who have undergraduate degrees in content areas, but have decided to teach. In this program a candidate takes the required education courses, along with any additional content required by guidelines established by the requisite departments on campus.
Method of Delivery
Courses are online, hybrid, face-to-face, and in clinical practice.
Credit & Transfer
Total semester hours required to earn a degree: Varies
Maximum Hours Transferable into program: Varies
Tuition & Fees
Online courses and low tuition can mean a savings. Flexibility can allow one to maintain a job while attending school.
For the most up-to-date and accurate cost information, see the Bursar's Office website at http://www.westga.edu/bursar/. (Fully online courses appear as NET charges on the bottom of the Bursar's spreadsheets.)
Faculty
This describes the general information about faculty for this program.
Guidelines for Admittance
All graduate applicants must complete the online Grad Application. A one-time application fee of $40 is required.
Applicants should also review the Graduate Studies Website for individual program specific requirements and tasks that must be completed prior to admission. See Graduate Studies Application Process.
International applicants are subject to additional requirements and application deadlines. See Procedures for International Students.
Official transcripts from a regionally or nationally accredited institution are required and should be sent directly to the UWG Admissions Office.
Program-specific Admittance Guidelines
Bachelor's degree from a regionally- accredited college or university.
2.5 cumulative GPA
For general advisement on COE graduate admissions, contact the COE Graduate Studies Office at 678-839-5430.
Application Deadlines
Open enrollment
Contact
Bethany Schmelzer,
678-839-5539,
Dates
Specific dates for Admissions (Undergraduate Only), Financial Aid, Fee Payment, Registration, Start/End of Term Dates, Final Exams, etc. are available in THE SCOOP at http://www.westga.edu/registrar/766.php.
Specific Graduate Admissions Deadlines:
Learning Objectives
Knowledge: Candidates understand and apply the central concepts, tools of inquiry and structures of the discipline(s) he or she teaches.
Skills: Candidates create learning experiences for students that include appropriate adaptations for diverse learners, a variety of instructional strategies, appropriate assessment, and reflection to foster student learning.
Skills: Candidates plan and implement appropriate learning experiences, experiences aligned with local, state and national standards to affect student learning.
Dispositions: Candidates demonstrate dispositions to becoming effective professionals.