Masters Program Details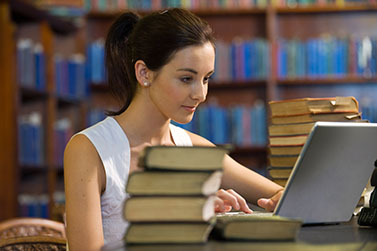 The University of West Georgia offers a graduate program in College Student Affairs. This is a concentration within the Counselor Education & College Student Affairs program located in the Department of Clinical and Professional Studies. Courses will be taught by both full-time faculty and practitioners, with meaningful assistantships in the Division of Student Affairs & Enrollment Management. The CSA program uses the CAS Standards and ACPA/NASPA professional competencies for student affairs practitioners as guidelines for program development and assessment.
Vision:
To prepare and develop the next generation of student affairs professionals.
Mission:
The UWG College Student Affairs program will prepare graduate students for careers serving students in higher education by providing opportunities to:
Develop advising and helping skills
Develop competencies as outlined by the NASPA/ACPA Professional Competency Areas for Student Affairs Practitioners
Understand and appreciate the student development experience and student diversity in higher education
Understand the historical and theoretical context of higher education
Understand and apply the practice-to-theory-to-practice model
Gain focused practical experience through assistantships, internships, and practica to prepare graduates for successful careers in higher education
Program Description
The College Student Affairs program at the University of West Georgia is unique due to the benefits we provide to students as well as the relationships you're able to gain attending our program. The University of West Georgia College Student Affairs program guarantees an assistantship upon full admission. Therefore, there is no additional application process and when you interview with faculty for admission, prospective students are also interviewing with prospective employers. Along with an assistantship, the Division of Student Affairs and Enrollment Management provides $300 in travel funds that is matched by Graduate Students home department within the Division. This means students receive $600 in travel funds to attend professional conferences.
Students are also encouraged to visit with other professionals on our campus to help expand their network. We are a mid-size institution with a small school feel. We encourage students to meet the Vice President of Student Affairs and Enrollment Management, or have coffee with the Associate Vice President and Dean of Students. The layers are minimal here at UWG. Our partnership with Student Affairs and Enrollment Management has become seamless in order to provide our students with the best experience possible.
Finally, from a curricular standpoint, our program is a counseling program with an emphasis in College Student Affairs. Our students graduate our program with the skills they need to not only be successful administrators, but also have the skills to work with trouble students. Today, troubled students are becoming more and more prominent on our college campuses and it is becoming vital for student affairs professionals to have some counseling skills. Our program will provide our graduates with the skills they need to help distressed students and be able to appropriately refer them to other professionals.
For more information regarding assistantships, plan of study, and other requirements, please visit http://www.westga.edu/csa
Method of Delivery
Due to the residential nature, and experiential requirement, a majority of classes are taught face-to-face. Some classes are offered online, especially during the summer. This method of delivery allows students to travel during the summer to gain additional experiences at other institutions. For a complete list of courses and descriptions, please review the courses tab.
Accreditation
The University of West Georgia is accredited by the Southern Association of Colleges and Schools Commission on Colleges (SACCSCOC).
This program accredited by NCATE.
Credit & Transfer
Total semester hours required to earn a degree: 42
Maximum Hours Transferable into program: 6
Tuition & Fees
The College Student Affairs program requires students hold either a Graduate Assistantship or Fulltime position in higher education. The Graduate Assistantship provides a full tuition waiver for in and out-of-state students and monthly stipend. Students are responsible for all other fees.
For the most up-to-date and accurate cost information, see the Bursar's Office website at http://www.westga.edu/bursar/.
Coursework
Program is mostly in class with some online work (about 25% online/75% face-to-face). The courses below include core courses as well as potential electives. You can find a current plan of study here.
General:
Description: An introduction to selected, prominent counseling theories. Focus is on relating theory to practice and on comparing and contrasting the key concepts, techniques, counselor and client roles, counselor-client relationships, methods of assessment and the contributions and limitations of each theory.
Description: An overview of basic, therapeutic interviewing skill building through practice and feedback to develop personal strengths in counseling. This course also provides students with an orientation to professional counseling organizations, the developmental history of the counseling profession, as well as ethical, legal and professional issues.
Description: Studies that provide both theoretical and experiential understandings of group purpose, development, dynamics, counseling theories, group counseling methods and skills, and other group approaches. This course also includes 10 hours of experience as a group member.
Description: This course provides a comprehensive introduction to the field of student affairs and its role within the context of American higher education. The course will examine the philosophical, historical, and theoretical foundations of the profession, and students will learn about the cultural and organizational contexts of student affairs work. It will introduce students to the various functional areas within student affairs, diversity of institutional types and student populations, and contemporary issues of the profession, and provide them with a broad foundation of knowledge to which subsequent study, practitioner skills, and research strategies may be added.
Description: This course will introduce students to human development theories that most affect college students. The course will examine psychosocial, cognitive, structural and typological theories, with a focus on learning to use theory to improve our work with students. It also examines how race, culture, ethnicity, gender, sexual orientation, disability, and religious beliefs can influence development.
Description: This course provides a comprehensive introduction to higher education, with an emphasis on understanding the practical skills necessary to be a successful administrator.
Description: Students will spend 150 hours in a supervised work experience in a higher education setting, designed for them to gain exposure to both the breadth and depth of student affairs work. The experience will include work with individual students and groups of students in: program planning, implementation, and evaluation; staff training, advising, or supervision; and administrative functions or processes. May be repeated for credit.
Description: This course will introduce students to the theoretical and research literature with respect to student characteristics and the effects of college on students.
Description: This seminar is designed to promote the integration of the core curriculum and practitioner experiences of the master's degree program in College Student Affairs and to prepare students for their transition to professional positions within student affairs upon graduation. Students will develop and present a professional portfolio.
Description: This course emphasizes 'theory to practice' by providing experiences that allow students to assess and develop their personal leadership while emphasizing the values, knowledge and skills required for effective advocacy and brokering of services through consultation and collaboration Special emphasis is placed on the development of skills in planning, organizing, coordinating and delivering programs that generate systematic change. Use of data to identify needs, remove barriers and mobilize resources from schools and communities in order to increase options for students and clients are primary themes throughout the course.
Description: This course is designed to provide counselors with the research knowledge and skills necessary to evaluate individual and group counseling interventions, as well as educational programs. An emphasis will be placed on the collection and use of quantitative and qualitative data to evaluate programs. Counselors in training will also learn how to communicate data and findings to others to effect change and to act as advocates for students/clients.
Description: This course provides an introduction to the theory and practice of crisis intervention and trauma counseling. Students will be prepared to recognize, understand, and respond to the needs of individuals who are experiencing or have experienced individual, family, or community level crises, disasters, or trauma.
Faculty
This describes the general information about faculty for this program.
Guidelines for Admittance
All graduate applicants must complete the online Grad Application. A one-time application fee of $40 is required.
Applicants should also review the Graduate Studies Website for individual program specific requirements and tasks that must be completed prior to admission. See Graduate Studies Application Process.
International applicants are subject to additional requirements and application deadlines. See Procedures for International Students.
Official transcripts from a regionally or nationally accredited institution are required and should be sent directly to the UWG Admissions Office.
Program-specific Admittance Guidelines
Admission Criteria:
2.7 undergraduate GPA
Minimum GRE score:

Composite score of 286
146 verbal
140 quantitative
3.5 Writing
Two letters of recommendation (i.e., one from a faculty member and one from a current or former supervisor or professional colleague)
Written personal narrative describing the reasons for applying to the program, an analysis of personal strengths and weaknesses related to career goals and anticipated benefits from the program.
Résumé
Interview with program faculty
For more information on admissions requirements, please visit our program site.
Application Deadlines
Admission: Fall
Priority Application Deadline: February 1st
Interview: March
Notification of Acceptance: April
Admission Process Checklist
The Graduate Studies Application Process checklist is available here.
To apply for our program, please complete the Graduate Studies Application and email all supplmental materials (e.g. letters of recommendation, resume, and personal statement) to graduate@westga.edu while copying Dr. Matt Varga (mvarga@westga.edu).
Contact
Program Information or Questions:
Dr. Matt Varga
Assistant Professor
CSA Program Director
mvarga@westga.edu
(678) 839-6160
Education Annex: 243
Application Questions or Status:
Graduate Admissions
graduate@westga.edu
(678) 839-1394
Dates
The College Student Affairs priority deadline is February 1st. However, we continue to review applications until all assistantship positions are filled.
Specific Graduate Admissions Deadlines:
Learning Objectives
Graduates will demonstrate:
An understanding of the historical, philosophical, ethical, cultural, and research foundations of higher education that informs student affairs practice;
The ability to apply ethical principles to practice;
An understanding of, and respect for, human diversity and the special needs of minority students;
The ability to apply basic counseling skills and appropriate development theory to understand, support, and advocate for student learning and development;
Knowledge of the impact of student characteristics and collegiate environment on student learning and learning opportunities;
Knowledge and skills required to design and evaluate effective educational interventions for individuals and groups;
The ability apply leadership, organizational, and management practices that assist institutions in accomplishing their mission; and
The ability to identify and apply assessment, evaluation, and research skills in an ethical and legal manner.