Masters Program Details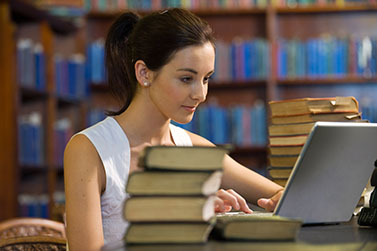 Method of Delivery
Credit & Transfer
Total semester hours required to earn a degree:
Maximum Hours Transferable into program:
Tuition & Fees
Save money.
Online courses and programs can mean a huge cost-savings in many ways. No more high gas charges. No childcare needed. The flexibility can allow one to maintain a job while attending school. Out-of-state students are not charged non-resident tuition rates.
Earn more.
The completion of an accredited online degree also increases your earning potential.
The bottom line - value.
Our online courses are as affordable as you will find among accredited schools.
For the most up-to-date and accurate cost information, see the Bursar's Office website at http://www.westga.edu/bursar/. (Fully online courses appear as NET charges on the bottom of the Bursar's spreadsheets.)
Coursework
This describes the general course work required for this program.
Faculty
This describes the general information about faculty for this program.
Guidelines for Admittance
All graduate applicants must complete the online Grad Application. A one-time application fee of $40 is required.
Applicants should also review the Graduate Studies Website for individual program specific requirements and tasks that must be completed prior to admission. See Graduate Studies Application Process.
International applicants are subject to additional requirements and application deadlines. See Procedures for International Students.
Official transcripts from a regionally or nationally accredited institution are required and should be sent directly to the UWG Admissions Office.
Admission Process Checklist
The Graduate Studies Application Process checklist is available here: http://www.westga.edu/~gradsch/apply.php
One exception: If you will not ever be traveling to a UWG campus or site, you may apply for an Immunization Exemption. Contact the Immunization Clerk with your request.
Contact
Dates
| | Admission Deadline | Registration | Begin/End | Payment Due | Drop/Add | Exams |
| --- | --- | --- | --- | --- | --- | --- |
| Summer 2012 | Apr 27 | Mar 26-Jul 7 | May 7-Jul 27 | Apr 30 | May 7, Jun 4-5, July 2 | May 23, July 26-27, June 28 |
| Fall 2012 | Jun 1 | Mar 26-Jul 7 | Aug 20-Dec 7 | Jul 30 | Aug 20-24 | Dec 3-7 |
Learning Objectives