Masters Program Details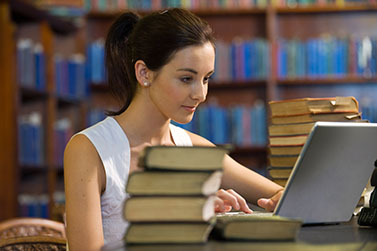 24-30 months | Credit Hours: 33
The Master of Arts in Teaching is available for those who would like to add a Georgia Educator Certificate ot an existing undergraduate degree. The MAT in Secondary Education is delivered primarily online, with field experiences in public schools, and leads to a master's degree with teaching certification in grades 6 - 12. The program is a good fit for those who are career changers, provisionally-certified teachers, or recent college graduates. See www.westga.edu/coelai
Program Description
The Masters in Art in Teaching degree is housed in the College of Education Department of Leadership and Instruction. Upon completion of this program, the candidate will earn a master's degree that leads to teaching certification in grades 6 - 12 in the state of Georgia. The certification areas for which this degree is available include:
Biology
Broad Field Science
Business Education (34 hours)
Chemistry
Economics
English
History
Mathematics
Physics
Political Science
Method of Delivery
Primarily online, with some hybrid courses. Two graduate content courses must be taken. They may or may not be online. Clinical experiences required.
Accreditation
The University of West Georgia is accredited by the Southern Association of Colleges and Schools Commission on Colleges (SACCSCOC).
This program accredited by NCATE, GAPSC.
Credit & Transfer
Total semester hours required to earn a degree: 33-34
Maximum Hours Transferable into program: 9
Tuition & Fees
Our online courses are as affordable as you will find among accredited schools. Students will pay for 33 hours (34 hours for Business Education) of tuition plus a $150 internship supervision fee and current University fees.
For the most up-to-date and accurate cost information on fees and tuition, see the Bursar's Office website at http://www.westga.edu/bursar/. (Fully online courses appear as NET charges on the bottom of the Bursar's spreadsheets.)
Coursework
The program requires 33 hours (34 hours for Business Education) of coursework if the student has all the necessary prerequisites for admission. It involves both classroom and clinical experiences. Many of the courses are delivered online. Others are offered at times that accomodate working professionals. The program is housed in the Department of Leadership and Instruction, with details under Secondary Education.
Below are sample courses that students will select from:
General:
Description: A study of learning principles, methods, strategies and knowledge related to teaching business subjects. Students create and demonstrate well-planned content-based lessons and educational experiences demonstrating planned patterned behaviors as definite steps by which the teacher influences learning. A meta-analysis of research-based instruction is examined. As an integral part of the course, field experience, professional activities, and seminars are required.
Description: This course provides an in-depth study of the major cognitive and behavioral theories of classroom learning. Emphasis will be placed on enabling teachers and counselors to better understand how students learn; on helping educators identify and remove barriers that impede student learning; and on helping educators develop, utilize and advocate teaching practices, programs, and curriculum that lead to academic success for all. Theories of motivation, classroom management practices, and belief systems that promote learning will also be addressed.
Description: This course is designed to provide school administrators with proficiencies essential to school leaders for the effective, efficient, equitable, and ethical management of schools and districts. Students are taught to advance the best interests of all students in policy development, allocation of capital and human resources, and monitoring. Course content addresses the role of school leaders in working within the legal and policy frameworks affecting the schools and school personnel. Ethical standards for professional educator conduct are an integral part of this course.
Description: This course provides in class and field experiences for students in the investigation of current curriculum literature and in the identification and creation of organizational patterns/designs which support both short and long range school goal setting. Students will learn to coordinate and synthesize curriculum development, utilize appropriate instructional designs including delivery, management and resources, as well as to reflect on the interpretation and utilization of test results for the improvement of instructional programs.
Description: This course is designed to increase the school leader's knowledge and understanding of assessment and its role in improving student achievement. Students will examine the knowledge and skill base that supports the effective use of assessment within classrooms and schools. The nature and purpose of assessment, its use for improving instruction and the design of high-quality teacher-developed classroom assessments will be emphasized.
Description: An overview of communication and technology as it relates to teaching and learning. This course includes the design, production and utilization of materials and operation of audiovisual equipment and microcomputers. This course will meet the Georgia Technology certification requirement.
Description: The course provides an overview of systematic approaches to instructional planning, development, and evaluation.
Description: Application for field experience required prior to enrollment in MAT section. Designed for investigation and assessment of and research in the teaching of English with implications for strategies and curricular needs at the secondary level.
Description: Application for field experience required prior to enrollment in MAT section. Designed for investigation and assessment of and research in the teaching of social studies with implications for strategies and curriculum needs at the secondary level.
Description: Application for field experience required prior to enrollment in MAT section. This course is designed for the in service teacher of science to extend their theoretical base and provide experience in the teaching of secondary science. Students investigate and assess current trends and research in the teaching of science with implications for strategies and curricular needs at the secondary/post secondary level.
Description: Application for field experience required prior to enrollment in MAT section. Designed for continued professional growth of mathematics teachers as they investigate and evaluate current issues, practices, and resources in mathematics education.
Description: Students will be teaching full-time for one semester in a public school secondary level (6-12) classroom, under the supervision and mentorship of an experienced, qualified classroom teacher.
Description: This course is designed to engage interns in a critical reflection of issues, topics, materials, and skills appropriate to their professional development and teaching experience during their internship. The course will also serve as a capstone experience for satisfying exit requirements of the program.
Description: This course is an introduction to the basics of teaching and learning with an emphasis on establishing decorum and structure in the classroom.
Description: Study of characteristics, identification, and support needs of exceptional children and youth. Includes basic teaching strategies and supportive techniques/resources for meeting needs of pupils with special needs in the regular classroom. Designed for non-special education majors.
Faculty
This describes the general information about faculty for this program.
Guidelines for Admittance
All graduate applicants must complete the online Grad Application. A one-time application fee of $40 is required.
Applicants should also review the Graduate Studies Website for individual program specific requirements and tasks that must be completed prior to admission. See Graduate Studies Application Process.
International applicants are subject to additional requirements and application deadlines. See Procedures for International Students.
Official transcripts from a regionally or nationally accredited institution are required and should be sent directly to the UWG Admissions Office.
Program-specific Admittance Guidelines
Students must hold a bachelor's degree in an accepted area from a regionally accredited institution to be admitted to the program.
A 2.7 GPA is required for admission.
Students must pass or exempt the GACE Program Admission Test (formerly GACE Basic Skills) and pass the GACE Content in the appropriate field.
Application Deadlines
To guarantee that your application will be reviewed for admission for the semester you are applying, the online application, application fee, and official transcripts for all colleges or universities attended must be submitted by the deadline posted.
Fall - July 15
Spring - Nov 30
Summer - Apr 15
Dates
Specific dates for Admissions (Undergraduate Only), Financial Aid, Fee Payment, Registration, Start/End of Term Dates, Final Exams, etc. are available in THE SCOOP at http://www.westga.edu/registrar/766.php.
Specific Graduate Admissions Deadlines:
Learning Objectives
The teacher understands the central concepts, tools of inquiry, and structures of the discipline(s) he or she teaches and creates learning experiences that make these aspects of subject matter meaningful for students.
The teacher understands how children learn and develop and can provide learning opportunities that support thier intellectual, social, and personal development.
The teacher understands how students differ in their approaches to learning and creates instructional opportunities that are adapted to diverse learners.
The teacher understands and uses a variety of instructional strategies to encourage students.
The teacher uses an understanding individual and group motivation and behavior to create a learning environment that encourages positve social interaction, active engagements in learning, and self-motivation.
The teacher uses knowlege of effective verbal, nonverbal and media communication techniques to foster active inquiry, collaboration, and supportive interaction in the classroom.
The teacher plans instruction based upon knowlege of subject matter, students, the community, and curriculum goals.
The teacher understands and uses formal assessment strategies to evaluate and ensure the continuous intellectual, social, and physical development of the learner.
The teacher is a reflective practitioner who continually evaluates the effects of his or her choices and actions on others (students, parents, and other professionals in the learning community) and who actively seeks out opportunities to grow professionally.
The teacher fosters relationships with school colleagues, parents, and agencies in the larger community to support students.