Masters Program Details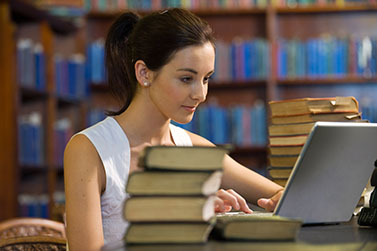 UWG's MA in Criminology program is the only master's program of its kind in Georgia. It is committed to providing students with an educational experience that fits them to live, learn, and work in a culturally diverse and ever-changing world. Our mission is to prepare students for a variety of professional careers, advanced academic study, and lives of active citizenship.


Program Description
Coursework is grounded in the social, behavioral, and natural sciences, and incorporates diverse methodological and theoretical approaches. Our faculty are experienced professionals with varied backgrounds in working with the criminal justice system, dealing with offenders and victims, and conducting research on a wide range of issues. We encourage faculty-student collaboration and student research based on each individual's practical and academic interests. Plans of study include the Criminal Justice Administration and Crime & Social Justice tracks, and students choose either a thesis or comprehensive exam. Internships are also available.
Method of Delivery
We are primarily a face-to-face program. Most of our courses meet one night per week.

Accreditation
The University of West Georgia is accredited by the Southern Association of Colleges and Schools Commission on Colleges (SACCSCOC).
Credit & Transfer
Total semester hours required to earn a degree: 36
Maximum Hours Transferable into program: 6
Coursework
Most of our courses meet one night per week.

General:
Description: This course will introduce students to the participation of women in the criminal justice system. Offenses committed by females, laws peculiar to females, and the treatment of females by the system will be explored. Women as professionals and their impact on the system will also be discussed.
Description: Course will examine family violence form both a personal and social perspective. Research and theory in family violence will be discussed, along with types of relationships, incidence, prevalence, inter-personal dynamics, contributing factors, consequences, social response and services. Prevention strategies will be explored.
Description: This course will focus on a particular issue being dealt with by the criminal justice system today. Students will critically examine the issue and related research and theories. The social context of the issue will be explored as well as possible actions to address the problem.
Description: Title and description of the type of independent study to be offered will be specified on the variable credit form students must complete before being permitted to register for this class. May be repeated three times for credit.
Description: This course provides an introduction to the program and an overview of the basic scope, mission and methods of criminology. Topics addressed include the current state of theory and research on the nature of law, criminality, and social control. Note: Required of first-year graduates in Criminology.
Description: This course is designed to introduce the graduate student to the principal statistical analysis methods in criminology and criminal justice sciences. This course will cover inferential statistics and their interpretation. It will also include the application of statistical packages. This course assumes an elementary understanding of statistics at the undergraduate level thus it is desirable that students have taken prior coursework in statistics.
Description: This course is an advanced study of criminology theory. A range of theoretical perspectives within three general paradigms - classical/neoclassical, positivist, and critical will be explored. Historical foundations and contemporary perspectives will also be examined with an emphasis on the effect of these perspectives on policy.
Description: This course will discuss the quantitative and qualitative methods of research that are commonly used in the social sciences. Students will learn about survey research, experiments, observational/field work, and interview studies. Topics to be covered include: methods of inquiry, causality, sampling, research instrument design, data collection, coding, ethics, and statistics (briefly).
Description: Title and description of the instruction to be offered will be specified on a variable credit form. The variable credit form must be completed before a student will be allowed to register for this course. Transcript entries carry different nomenclature to correspond with material taught. May be repeated on different content at least two times for credit.
Description: Conflict Resolution covers a broad range of activities aimed at resolving differences in effective but nonviolent ways. This class will include coverage of negotiation, mediation, and arbitration as ways of developing peaceful agreements. Special emphasis will be given to conflict resolution issues of the criminal justice system such as hostage negotiations.
Description: This course focuses on major moral theories and ethical decision making in the field of criminal justice. Conflicting loyalties, competing social demands, and sub-cultural strains specific to criminal justice will be explored.
Description: An interdisciplinary exploration of classical and contemporary texts in legal theory. The primary focus will be to discover those things for which legal theory must account as well as examining contemporary critiques of legal theory such as is entailed by the critical legal studies movement. As a research project, students are encouraged to either explore in-depth one of the theories covered in this course or to cover additional theories of theorists in legal studies.
Description: This course will examine juvenile crime within a larger social context, exploring the positive and negative contributions of the individual, the family, peer, schools, and the larger community. Intervention strategies will be assessed, and a model will be presented for community action that can reduce/prevent juvenile crime.
Description: This course looks at the problem of violence from an interdisciplinary perspective. It is designed to allow the student to become familiar with the social, psychological, biological, and public policy issues that surround this social problem. Particular attention will be paid to issues of domestic violence, gangs, and suicide.
Description: Social science research methods applied to determine program/policy effectiveness. Students will learn skills in process and outcome evaluation, and how to utilize evaluation findings for future planning.
Description: This class provides an overview of white collar crime in the criminal justice system. Topics will include the basic principles and theories underlying white collar crime, including the principles that allow corporations and individuals relative freedom from prosecution. It addresses substantive areas of white collar crime, while exploring the variety of offenses that are included in this area.
Description: This course offers an opportunity to explore a number of areas, which may be defined within the broad heading of justice. It takes a realistic and critical look at the legal, social psychological, and political effects of the 'justice system' on people and their cities. Students will be asked to analyze these effects from the perspective of what is 'just' or 'unjust' - what can we do about it.
Description: Students will be placed in an agency compatible with their area of concentration to gain applied experience prior to graduation.
Description: This course provides an advanced analysis of the nature, causes, and consequences of criminal victimization and will include international and human rights perspectives.
Description: An examination of the major conceptual and propositional developments in criminological theory and the role paticular theorists played in those developments.
Description: This course will review the development and implementation of the U.S. Constitution throughout American history. Attitudes for and against specific interpretations of the constitution, i.e. strict constructionist, will be explored.
Description: This course presents an overview of techniques and approaches to crisis intervention for crisis management professionals. It covers initial intervention, defusing and assessment, resolution and/or referral, with emphasis on empathy. Crisis theory will be examined and then applied to various types of crises including sexual assault/rape; natural disasters; personal loss; and suicide.
Description: This course focuses on the study of how the United States has dealt historically with internal security matters as well as the development of the Department of Homeland Security (DHS) after 9/11. This course is designed to help students develop critical thinking skills in order to become better evaluators of national security, and to help students prepare for careers in homeland security-related professions.
Description: This course examines domestic and international terrorism. It looks at the theories concerning the causes of terrorism and the various ways that individuals and institutions respond to terrorism. The 'war on terrorism' is examined for its unintended consequences.
Description: The course enhances each student's understanding of the importance of personal, interpersonal and organizational relationships, as well as the nature of police management. Concepts such as responsibility, courage, leadership, organizational values, integrity, and organizational design are presented in relation to problem solving.
Description: This course integrates policy and practical issues in correctional settings with management theory. Students will also learn about typical correctional clients, life in prison and issues related to the management of correctional programs.
Description: This course is designed to provide students with an in depth look into the theory and practice of criminal justice administration. Several theoretical approaches will be examined, followed by a critical evaluation of how they have been put into practice. Critical thinking and problem solving is emphasized throughout the course.
Description: This course offers an examination of the relationships between social stratification, crime, and criminal justice. Explored will be the empirical and theoretical associations that race/ethnicity, sex/gender, social class, and other systems of inequality have with crime, victimization, and criminal justice system response.
Description: Varies by student and professor.
Description: Must be taken by those who are finishing course work to remove an incomplete while not enrolled for other courses or those who are not enrolled for thesis hours but are completing thesis or position papers.
Faculty
This describes the general information about faculty for this program.
Guidelines for Admittance
All graduate applicants must complete the online Grad Application. A one-time application fee of $40 is required.
Applicants should also review the Graduate Studies Website for individual program specific requirements and tasks that must be completed prior to admission. See Graduate Studies Application Process.
International applicants are subject to additional requirements and application deadlines. See Procedures for International Students.
Official transcripts from a regionally or nationally accredited institution are required and should be sent directly to the UWG Admissions Office.
Program-specific Admittance Guidelines
For admission to the program, a student is expected to have a bachelor's degree in criminology, criminal justice, or another social or behavioral science. However, other complimentary degrees may be considered. Students can be admitted without the expected degree with the stipulation that selected undergraduate and/or graduate-level courses must be completed. Applicants for graduate study in criminology must meet the College of Social Sciences requirements and:
*3.0 cumulative undergraduate GPA on a 4.0 scale (If a student does not meet the GPA requirements for regular admission, s/he may be admitted provisionally);
*Obtain three strong letters of recommendation from individuals knowledgable of your academic and/or professional abilities.
*Submit a 750-word intellectual autobiography highlighting your reasons for pursuing a graduate dgree at UWG (see checklist)
*Resume or curriculum vitae
The Department of Criminology does not require a GRE score; however one can be submitted to support an application for admission and funding.
Contact
Dr. Mai Naito
Director of Graduate Studies, MA Criminology
mnaito@westga.edu
678-839-5160
Dates
Specific dates for Admissions (Undergraduate Only), Financial Aid, Fee Payment, Registration, Start/End of Term Dates, Final Exams, etc. are available in THE SCOOP at http://www.westga.edu/registrar/766.php
Specific Graduate Admissions Deadlines:
Learning Objectives
Apply research methodology and systematic analysis within the context of criminology
Apply a broad range of knowledge about criminology to ethically and competently evaluate the development, monitoring, and analysis of policy and practices in major areas of criminology
Demonstrate a broad understanding of theories of crime and justice by critically evaluating theoretical frameworks in conducting analyses