Masters Program Details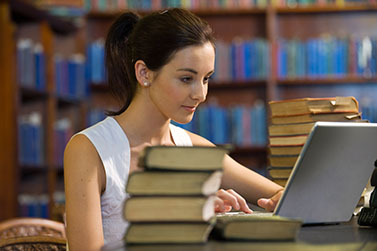 The AACSB-I accredited MBA program serves working professionals through six core and four elective evening courses in Carrollton, Newnan, and Douglasville. The one year program begins every fall in Carrollton with a sequence of two core classes per semester. A two year, one core class per semester sequence begins each spring. Students may mix course locations and the availability of electives varies by semester.
Program Description
The Master of Business Administration program is a 30 credit hour program that provides students broad knowledge of business in order to become effective in management positions.
The objective of this program is to:
Enhance students the ability in communicating at a professional level in oral presentation and in writing
Work effectively with others and leading in organizational situations.
Identify how globalization affects organizations and their environment
Recognize the importance of ethical decisions making
Integrate analytical and problem solving skills with concepts and theories from all functional areas of business using appropriate analytical decision making technologies.
Method of Delivery
Courses are 100% face-to-face. An orientation session is offered a week before classes begin.
Accreditation
The University of West Georgia is accredited by the Southern Association of Colleges and Schools Commission on Colleges (SACCSCOC).
This program accredited by AACSB.
Credit & Transfer
Total semester hours required to earn a degree: 30
Maximum Hours Transferable into program: 6
Coursework
To earn the Master of Business Administration (MBA) degree, a student must successfully complete 30 graduate credit hours. A student must also demonstrate an understanding of the content covered in the graduate course work by completing a comprehensive exam that is incorporated into the capstone course, MGNT 6681: Global, Ethical, and Strategic Management.
General:
Description: An analysis of accounting information and other data as aids to management in choosing among possible courses of action. Not open to MPAcc students or students with an undergraduate degree in Accounting.
Description: This course builds skills in microeconomic analysis for managers and provides a conceptual foundation for further functional area studies. Topics include consumer and producer theory, industrial organization, and aspects of game theory and statistical analysis. Prerequisites: ECON 2105 or 2106, ECON 3402, or
Description: A study of the major financial tools and techniques through problem solving and case studies.
Description: A managerial examination of the behavioral and structural factors affecting performance of organizations including study of fundamentals, individual and group concerns, organizational processes with emphasis on current issues.
Description: A study of total enterprise at the executive level applying a set of decisions and actions which result in the formulation and implementation of plans strategies that achieve the mission and goals of the enterprise with special consideration of the effects of globalization, ethics, and corporate accountability. This course must be taken in the final semester of study or with permission of the department chair.
Description: A high level managerial decision making course that emphasizes analysis, planning, implementation, and control of marketing programs in a competitive environment. The case method and/or computer simulations is the integrative elements on the course.
Faculty
This describes the general information about faculty for this program.
Guidelines for Admittance
All graduate applicants must complete the online Grad Application. A one-time application fee of $40 is required.
Applicants should also review the Graduate Studies Website for individual program specific requirements and tasks that must be completed prior to admission. See Graduate Studies Application Process.
International applicants are subject to additional requirements and application deadlines. See Procedures for International Students.
Official transcripts from a regionally or nationally accredited institution are required and should be sent directly to the UWG Admissions Office.
Program-specific Admittance Guidelines
2.5 GPA

Official Transcripts

450 OR higher on the GMAT

Professional Resume


Contact
Dr. Hope Udombon
Administrative Director of WebMBA Program & Graduate Student Advisor
Email: hudombon@westga.edu
Phone: 678-839-5355
Dates
Summer semester Admission Deadline: May 15
Fall semester Admission Deadline: July 15
Spring semester Admission Deadline: November 15
Specific dates for Admissions (Undergraduate Only), Financial Aid, Fee Payment, Registration, Start/End of Term Dates, Final Exams, etc. are available in THE SCOOP at http://www.westga.edu/registrar/766.php.
Specific Graduate Admissions Deadlines:
Learning Objectives
LG1: Communicate at a professional level in oral presentations and in writing.
LG2: Work effectively with others and lead in organizational situations.
LG3: Identify how globalization affects organizations and their environment.
LG4: Recognize the importance of ethical decision making.
LG5: Integrate analytical and problem solving skills with concepts and theories from all functional areas of business.