Masters Program Details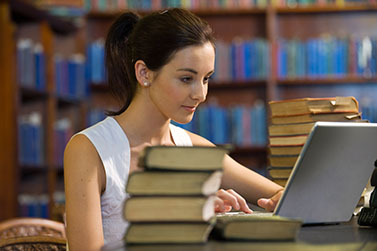 The Master of Music in Music Education program is intended for those individuals who seek advanced training in music and music education. This program is also intended for individuals who wish to pursue doctoral study and seek teaching positions in higher education.
Program Description
The Department of Music at the University of West Georgia is an accredited institutional member of the National Association of Schools of Music. All instruction is delivered by a distinguished artist-teacher faculty with extensive credentials and professional experience. Faculty members have regional, national, and international reputations in performance, teaching, research, and creative activities. The Dept of Music Website includes a program guide, as well as other vital information. CONTACTS Dr. Kevin Hibbard (Chair) khibbard@westga.edu 678-839-6516
Method of Delivery
100% online
Accreditation
SACS, NCATE, NASM
Credit & Transfer
Total semester hours required to earn a degree: 30
Maximum Hours Transferable into program: 6
Tuition & Fees
Save money.
Online courses and programs can mean a huge cost-savings in many ways. No more high gas charges. No childcare needed. The flexibility can allow one to maintain a job while attending school. Out-of-state students are not charged non-resident tuition rates.
Earn more.
The completion of an accredited online degree also increases your earning potential.
The bottom line - value.
Our online courses are as affordable as you will find among accredited schools.
For the most up-to-date and accurate cost information, see the Bursar's Office website at http://www.westga.edu/bursar/. (Fully online courses appear as NET charges on the bottom of the Bursar's spreadsheets.)
Coursework
Each of our courses below is a full semester (14-15 weeks)
The list includes Electives in Supportive Graduate Courses: (choose 9 credit hours)
Electives must be approved by the advisor. Electives include studies in music history/literature, music theory, analysis, composition, music technology, music education, education, performance, pedagogy, thesis, and recital. Up to nine credit hours may be taken in MUSC 6999 Thesis in Music.
See this Dept of Music website for the program sheet: http://www.westga.edu/music/index_8005.php
General:
Description: A study of research materials, methods, procedures, and designs in music and music education, including research and data analysis techniques and the application of findings. Students have the opportunity to examine research topics that exploit their professional interests and goals. Includes a research project component.
Description: Philosophical and historical foundations of music education with concentration on trends, influences, developments, personalities, and materials in school music teaching in America.
Description: Philosophies, theories, principles, and concepts of learning and their implications for the teaching and learning processes in music education. The basic orientations of Associationist and Field theories will be investigated and the current status of learning theory applied to music education will be evaluated. Specific theories are those by Skinner, Piaget, Brunner, Gagne, Ausubel, Maslow, Rogers, and Gardner, the Gestalt Theory, and applications by Bruner, Gordon, and Mursell.
Description: Focus on important and timely topic in music education. May be repeated with a change of subject matter.
Description: In-depth study of selected topics in music history and literature ranging from studies on specific style periods to studies of individual composers or genres.
Description: In-depth study of musical elements (eg: pitch, duration, texture, timbre, form, and intensity) and their interaction with works of all styles. Includes visual and aural analytical studies on the music of various composers.
Faculty
This describes the general information about faculty for this program.
Guidelines for Admittance
All graduate applicants must complete the online Grad Application. A one-time application fee of $40 is required.
Applicants should also review the Graduate Studies Website for individual program specific requirements and tasks that must be completed prior to admission. See Graduate Studies Application Process.
International applicants are subject to additional requirements and application deadlines. See Procedures for International Students.
Official transcripts from a regionally or nationally accredited institution are required and should be sent directly to the UWG Admissions Office.
Program-specific Admittance Guidelines
Departmental Admission Requirements
In addition to meeting the university's Admission requirements, the applicant must hold a baccalaureate degree in music or the equivalent. Applicants seeking to enroll in the Master of Music in Music Education program must hold an undergraduate degree in Music Education or professional teacher certification in music. The Master of Music in Music Education program is 100% online. Students may use approved campus-based classes as electives.
Once an applicant has met Regular standards for graduate admission, he/she will be required to meet all departmental admission requirements for a Master of Music degree program. Any graduate courses completed prior to Regular Admission may apply to a Master of Music degree program after a student has successfully met all departmental admission requirements. Three letters of recommendation from individuals who can address the applicant's academic, personal, and professional suitability for graduate-level work in Performance or Music Education, as appropriate, are required. Applicants for the Master of Music in Music Education program must also submit a written statement of 400-500 words. Possible topics may include goals in pursuing a graduate degree, personal philosophy of teaching, or experiences that have prepared you for an advanced degree.
Before enrolling beyond 9 hours of graduate credit, all persons who seek departmental admission to a Master of Music degree program must successfully complete or exempt the Graduate Music Qualifying Examination. In addition, all applicants for the Master of Music in Performance must successfully complete the Graduate Applied Performance Evaluation.
The online application for graduate admission may be found here: http://www.westga.edu/~gradsch/apply.php Questions regarding graduate admission to the university should be addressed to the College of Arts and Humanities Graduate Studies Associate at http://www.westga.edu/index_grad.php or by calling 678-839-5453. For questions regarding graduate admission to the Department of Music, please contact the Department of Music at 678-839-6516 or musicdpt@westga.edu.
Graduate Music Qualifying Examination
The Graduate Music Qualifying Examination in music history and music theory is administered to determine whether the applicant meets competency standards for graduate study in music. [See Exemption information, below.] Competencies are evaluated in:
Music History
Musical Styles (aural identification)
Music Theory, Analysis (score excerpts)
Aural Skills
The exam is taken at an approved, proctored testing site, either on the West Georgia campus or at a remote location. Testing fees are the responsibility of the candidate. A minimum score of 60% correct response on each section of the examination is required for passage. It may be taken a maximum of three times. Although students may enroll in up to 9 hours of graduate study prior to passing all parts of the exam, students are advised to demonstrate competence in the Music History and Styles sections of the exam prior to enrolling in MUSC 6210 Music History and Literature, and in the Music Theory and Analysis sections of the exam prior to enrolling in MUSC 6220 Music Theory.
Vocal Principals seeking the Master of Music degree in Performance are required to write an English translation of one short poem from song texts written in the original French, German, or Italian language. A text in one of the three languages must be translated. The applicant may use a hard copy foreign-language dictionary when taking the examination.
Exemption: Students whose transcripts document earned grades of C or better in Music History, Theory, and Aural Skills classes from an accredited institutional member of the National Association of Schools of Music (NASM) are exempt from taking the Graduate Music Qualifying Exam. However, vocalists seeking the Master of Music degree in Performance degree may not exempt the Foreign Language Translation.
Graduate Applied Performance Evaluation
An Applied Performance Evaluation is administered to determine if the applicant meets minimum performance standards for admission to the Master of Music in Performance program. Minimum standards are evaluated through the applicant's presentation of a 20-30-minute entrance recital for the faculty, prior to the first term of enrollment. Applicants must provide their own accompanists.
Learning Objectives
Demonstrate professional competence in the communication and dissemination of knowledge and the ability to produce scholarly works in music and music education.
Demonstrate the ability to use research, research methods, and knowledge about issues and trends to improve practice in schools and classrooms; and an understanding of different models and approaches to learning.
Demonstrate the ability to relate principles and theories from the conceptual framework(s) to actual practice in classrooms and schools and to create meaningful learning experiences for all students.