Masters Program Details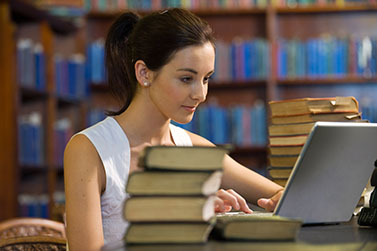 The Master of Public Administration Program at University of West Georgia is a professional degree program that relates academic study to administrative practice. The curriculum is designed for those individuals who are either now in the public service or who are seeking a career in government or nonprofit agencies.
Program Description
The MPA program is designed: (1) to augment the skills and knowledge of those already in the public service; (2) to provide a professional graduate degree program to meet the growing need for many additional skilled, knowledgeable public administrators; (3) to encourage students to pursue careers in government by providing public administration education; and (4) to equip superior students for research and study at the doctoral level.
Method of Delivery
Courses are 100% online, face-to-face, or hybrid.
Accreditation
The University of West Georgia is accredited by the Southern Association of Colleges and Schools Commission on Colleges (SACCSCOC).
This program accredited by NASPAA.
Credit & Transfer
Total semester hours required to earn a degree: 36
Maximum Hours Transferable into program: 6
Tuition & Fees
The Value of Online Learning:

Save money.
Online courses and programs can mean a huge cost-savings in many ways. No more high gas charges. No childcare needed. The flexibility can allow one to maintain a job while attending school. Out-of-state students are not charged non-resident tuition rates.
Earn more.
The completion of an accredited online degree also increases your earning potential.
The bottom line - value.
Our online courses are as affordable as you will find among accredited schools.
Fall 2015 to Summer 2016 Tuition, Fees, and Charges (pdf)
For the most up-to-date and accurate cost information, see the Bursar's Office website at http://www.westga.edu/bursar/. (Fully online courses appear as NET charges on the bottom of the Bursar's spreadsheets.)
Financial Information and Assistance
For the most up-to-date and accurate cost information, see the Bursar's Office. (Fully online courses appear as NET charges on the bottom of the Bursar's spreadsheets.)
There are a variety of financial assistance options for graduate students, including scholarships and fellowships. Visit the links below for more information.
Office of Financial Aid
General Scholarship Information
Financial Information for Veterans and Families
Coursework
The Elective Track (12 hours): With the approval of the program advisor, each student must select 12 hours beyond the core courses. The track courses can be taken from a variety of departments. Generally, electives should form a coherent whole. Examples of track emphases include planning, management, and particular areas of public policy. Students not working in the public sector will take a Public Administration Internship in lieu of one elective class.

The Comprehensive Research Project (3 hours) is taken at the completion of the degree program. A research paper analyzing a policy or program in Public Administration will be completed by the student.

General:
Description: A hands-on practical course in how governments collect and spend tax dollars and with what effects. Theories of budgeting are examined for their usefulness in the daily realities of the government budgeting setting. Through in-class group assignments, students learn to construct budgets with economic data, write policy statements, and demonstrate an understanding of capital budgeting, cash and accounting principles.
Description: What is a good administrator? An examination of dilemmas and hard choices in public administration looked at from three conflicting perspectives: the good person, the good administrator, and the good citizen. topics include personal versus organizational responsibility; professional expertise versus democratic accountability; authority and culpability; and the relation between bureaucratic knowledge and the power it fosters.
Description: Research techniques and computer applications relevant to public and nonprofit agencies. The design, data collection, and analysis component of the research process are emphasized.
Description: A survey of the major theories of organizational design and behavior with an emphasis on comparisons of public, private, and nonprofit agencies.
Description: Concepts, techniques of analysis and evaluation methods for the design and assessment of public policy and programs.
Description: A detailed study, by ways of cases and controversies, of the Constitutional, legal, ethical, and administrative principles which regulate the actions of public servants, the course examines cases from both federal and state administrative experience.
Description: An examination of the processes, policies, and laws pertaining to public personnel, the course analyzes issues concerning personnel administrators including employee protection, motivation, and efficiency.
Description: Taken at the completion of the student's degree program. Students not employed in public service will complete a 3-month internship in a governmental agency. An exit paper will be required. It will analyze an actual problem which confronts the agency, describe the problem-solving and decision-making processes involved in the solution, evaluate the supportive evidence for the decision made. Finally, the paper will evaluate linkages between the internship or work experience for the in-service student, classroom materials, and public administration literature. An oral defense of the paper before the student's committee is required. In-service students will received 3 hours credit, and pre-service students may receive 3 or 6 hours credit.
Faculty
This describes the general information about faculty for this program.
Guidelines for Admittance
All graduate applicants must complete the online Grad Application. A one-time application fee of $40 is required.
Applicants should also review the Graduate Studies Website for individual program specific requirements and tasks that must be completed prior to admission. See Graduate Studies Application Process.
International applicants are subject to additional requirements and application deadlines. See Procedures for International Students.
Official transcripts from a regionally or nationally accredited institution are required and should be sent directly to the UWG Admissions Office.
Program-specific Admittance Guidelines
GRE total score of 291 (combining verbal and quantitative).
GPA of at least 2.5.
Dates
Specific dates for Admissions (Undergraduate Only), Financial Aid, Fee Payment, Registration, Start/End of Term Dates, Final Exams, etc. are available in THE SCOOP at http://www.westga.edu/registrar/766.php.
Specific Graduate Admissions Deadlines:
Learning Objectives
Demonstrate knowledge and understanding of public service value including ethics, democracy, and constitutional principles.
Demonstrate knowledge and understanding of generalist management techniques and skills.
Demonstrate knowledge and understanding of linkage between theory and practice.