Specialist Program Details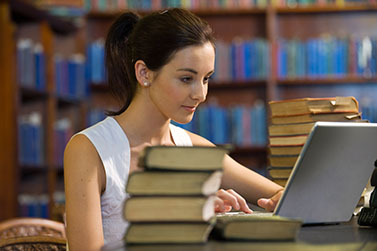 For detailed information on the Ed. S. Program and the Certificate Only program, go to the Department of Leadership and Instruction home page and select Educational Leadership.
Program Description
The University of West Georgia's performance-based Educational Specialist (Ed.S) Leadership Degree program emphasizes job-embedded learning and can be completed in three semesters. Candidates who successfully complete the program earn a Performance Based Leadership Certificate (PL-6) in educational leadership. A primary component of the program is a field-based residency in which students are provided the opportunity to practice, learn, and demonstrate performance while on the job as an educational leader. Students are coached by highly-qualified practitioner scholars.
Five reasons to "GO West" to the UWG Educational Leadship Program:
(1) Full-time faculty that are both scholars and practitioners,
(2) Relevant and job-embedded residency,
(3) Convenience: Program can be completed in three semesters and only a few face to face sessions,
(4) High expectiations with strong support and faculty engagement for student-learning,
(5) Cost-effective
Method of Delivery
Credit & Transfer
Total semester hours required to earn a degree:
Maximum Hours Transferable into program:
Tuition & Fees
For the most up-to-date and accurate cost information, see the Bursar's Office website at http://www.westga.edu/bursar/.
Financial Help

Graduates:
A variety of financial assistance options for Graduate students, including scholarships and fellowships. See http://www.westga.edu/financialAid/index_2772.php

Veterans:
Many options are available to help qualified veterans and in some cases their families. See
http://www.westga.edu/financialAid/index_2941.php
Coursework
Find information for the programs here: program checklist Always consult with an advisor before selecting courses.
Faculty
This describes the general information about faculty for this program.
Guidelines for Admittance
All graduate applicants must complete the online Grad Application. A one-time application fee of $40 is required.
Applicants should also review the Graduate Studies Website for individual program specific requirements and tasks that must be completed prior to admission. See Graduate Studies Application Process.
International applicants are subject to additional requirements and application deadlines. See Procedures for International Students.
Official transcripts from a regionally or nationally accredited institution are required and should be sent directly to the UWG Admissions Office.
Contact
College of Education Office of Graduate Studies Phone: 678-839-6125 or Fax: 678-839-6174
Dates
Admission Deadline: Specific dates for Admissions (Undergraduate Only), Financial Aid, Fee Payment, Registration, Start/End of Term Dates, Final Exams, etc. are available in THE SCOOP at http://www.westga.edu/registrar/766.php.
Specific Graduate Admissions Deadlines:
Learning Objectives
1. Promote the success of all students by facilitating the development, articulation, implementation, and stewardship of a school or district vision of learning supported by the school community.
2. Promote the success of all students by promoting a positive school culture, providing an effective instructional program, applying best practice to student learning, and designing comprehensive professional growth plans for staff.
3. Promote the success of all students by managing the organization, operations, and resources in a way that promotes a safe, efficient, and effective learning environment.
4. Promote the success of all students by collaborating with families and other community members, responding to diverse community interests and needs, and mobilizing community resources.
5. Students will be demonstrate a maturity in the social, ethical, and human dispositions that are critical to educational leadership.
6. Promote the success of all students by understanding, responding to, and influencing the larger political, social, economic, legal, and cultural context.
7. Synthesize and apply the knowledge and practice and develop the skills identified in ELCC Standards 1-6 through substantial, sustained, standards-based work in real settings, planned and guided cooperatively by the institution and school district personnel for graduate credit.