Specialist Program Details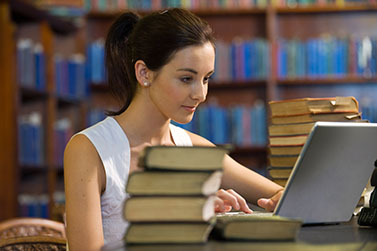 The Education Specialist Degree (Ed.S.) is designed for graduate students with a master's degree in counseling who desire further specialization as professional counselors and a higher level of competence in their work settings. The degree consists of 27 semester hours after completion of the master's degree.
Program Description
The mission of the Ed.S. in Professional Counseling and Supervision program is to provide professional counselors with advanced skills and knowledge to be exemplary practitioners and supervisors.
Method of Delivery
Mostly online (about 80% of coursework can be done online)
Credit & Transfer
Total semester hours required to earn a degree: 27
Maximum Hours Transferable into program: 6
Tuition & Fees
Access to current technological tools is required along with a subscription to the TK20 portfolio and evaluation program.
Coursework
Mostly online (about 80% of coursework can be done online)
General:
Description: An in-depth study of the theories of counseling for advanced students in school or community counseling programs.
Description: This course is designed for students wishing to pursue advanced study in group theory, group leadership, group processes, and group supervision. The course may examine contemporary trends and developments in group counseling as well as ethical, legal, process, and professional issues affecting the practice of group counseling.
Description: Enrollment requires admission to Ed.S. program. An overview of theory, research, and practice of psycho-therapeutic approaches to counselor supervision. This course emphasizes developing clinical supervisory skills and understanding the major roles and responsibilities in counselor supervision.
Description: This seminar is designed for graduate students who have been admitted to the Ed.S. program in professional counseling and supervision. Special topics and current issues in counseling and supervision will be critically examined. An exchange of scholarly thinking and research will be the hallmark of classroom interactions and assignments.
Description: This course presents basic methods of empirical inquiry used in counseling-related settings. Students will learn how to interpret published quantitative research studies, identify appropriate measurement instruments, and statistically analyze inferential data to answer research questions. Students will also complete appropriate trainings demonstrating their understanding of ethical considerations for human-subject research.
Description: Enrollment requires admission to Ed.S. program. The internship is an organized and supervised set of training experiences (paid or unpaid), the purpose of which is to enhance one's ability to function professionally as a counselor. Flexibility to tailor the internship to one's professional goals and objectives is a major strength of the Ed.S. counseling internship. Students will work in an approved internship site under the super-vision of an appropriately credentialed supervisor for a minimum of 150 hours. May be repeated for credit.
Description: This course presents an applied approach to learning mixed methods research. Students will learn how to design mixed methods studies, collect and analyze data, integrate findings, and draw inferences using both qualitative and quantitative approaches in a single study. Pre-requisite course: CEPD 8184
Faculty
This describes the general information about faculty for this program.
Guidelines for Admittance
All graduate applicants must complete the online Grad Application. A one-time application fee of $40 is required.
Applicants should also review the Graduate Studies Website for individual program specific requirements and tasks that must be completed prior to admission. See Graduate Studies Application Process.
International applicants are subject to additional requirements and application deadlines. See Procedures for International Students.
Official transcripts from a regionally or nationally accredited institution are required and should be sent directly to the UWG Admissions Office.
Program-specific Admittance Guidelines
Master's degree in counseling or very closely related field

Minimum 3.0 graduate GPA

Minimum GRE composite score of 900 (minimum of 450 verbal and 450/3.5 quantitative or analytical writing)

Written personal narrative

Interview with faculty
Application Deadlines
See Dates Tab
Contact
Dr. Julia Chibbaro, Ph.D., LPC
Co-Coordinator, Area of Counselor Education
jchibbar@westga.edu
678-839-6110
Graduate Studies Records Coordinator
Phone: 678-839-6105 | Fax: 678-839-5451| cbauldin@westga.edu
Learning Objectives
Demonstrate the ability to apply advanced theories of individual and group counseling in practice
Demonstrate the ability to apply research methods to counseling interventions and/or program evaluation and use the information to improve programming
Demonstrate the ability to provide quality clinical supervision
Demonstrate an understanding of current issues in counseling and supervision
Demonstrate advanced skills in specialty area of interest
Demonstrate knowledge, skills, and dispositions relevant to practice in a multicultural society