UWG Certificate Program Details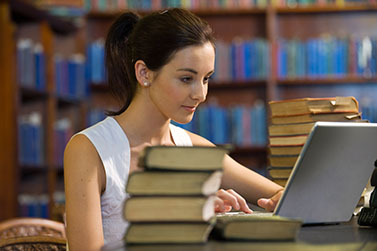 The certificate in EU Studies is composed of six courses that total a minimum of 17 semester hours of academic credit. To earn the certificate, students must have a 3.0 cumulative GPA in program courses upon completion of the program. An official certificate is awarded by a student's home institution for satisfactory fulfillment of the curriculum. Most institutions also recognize the accomplishment on the permanent transcripts of students participating in the academic track.
Program Description
Aside from a certificate earned at one's home institution, students have an opportunity to acquire a certificate jointly conferred with a European institution. This option requires students to complete--with a grade of "B" or better--a minimum of two online courses that are co-taught by European faculty. In other words, the certificate is bestowed by two institutions, one in Georgia and one in Europe. The benefit is that students obtain a credential from a respected university in Europe, the University of Munich.  
Method of Delivery
Courses are 100% Online.
Accreditation
The University of West Georgia is accredited by the Southern Association of Colleges and Schools Commission on Colleges (SACCSCOC).
Credit & Transfer
Total semester hours required to earn a degree:
Maximum Hours Transferable into program:
Tuition & Fees
Save money.
Online courses and programs can mean a huge cost-savings in many ways. No more high gas charges. No childcare needed. The flexibility can allow one to maintain a job while attending school. Out-of-state students are not charged non-resident tuition rates.
The bottom line - value.
Our online courses are as affordable as you will find among accredited schools.
For the most up-to-date and accurate cost information, see the Bursar's Office website at http://www.westga.edu/bursar/. (Fully online courses appear as NET charges on the bottom of the Bursar's spreadsheets.)
Coursework
The curriculum has four mandatory components and one option:
A. Introduction to the EU. The first course that should be taken in the program.
B. Multidisciplinary Menu. Four courses selected from a menu of choices.
C. Capstone Seminar. The last course taken that unifies the program's curriculum.
D. Practicum Experience. A hands-on internship or study abroad course.
E. Areas of Distinction. Optional distinctions for foreign language training or honors thesis.
Faculty
This describes the general information about faculty for this program.
Guidelines for Admittance
All graduate applicants must complete the online Grad Application. A one-time application fee of $40 is required.
Applicants should also review the Graduate Studies Website for individual program specific requirements and tasks that must be completed prior to admission. See Graduate Studies Application Process.
International applicants are subject to additional requirements and application deadlines. See Procedures for International Students.
Official transcripts from a regionally or nationally accredited institution are required and should be sent directly to the UWG Admissions Office.
Admission Process Checklist
The Graduate Studies Application Process for European Studies is available here: http://www.eustudiesprogram.org
One exception: If you will not ever be traveling to a UWG campus or site, you may apply for an Immunization Exemption. Contact the Immunization Clerk with your request.
Contact
Program Administration and Course Registration:
Dr. Heather A.D. Mbaye
Director, European Union Studies Program
1601 Maple St.
Carrollton, GA 30118
Phone #: (678) 839-4988
Fax # (678) 839-5009
E-mail: hmbaye@westga.edu
Dates
Spring 2013 Admission Deadline: November 30, 2012
Dates for Admissions (Undergraduate Only), Financial Aid, Fee Payment, Registration, Start/End of Term Dates, Final Exams, etc:
Specific Graduate Admissions Deadlines:
Learning Objectives
Students will demonstrate knowledge of the historical origins and development of the EU.
Students will demonstrate knowledge of the EU's governing institutions.
Students will demonstrate knowledge of the EU's policymaking processes.
Students will demonstrate knowledge of current EU policies and issues.
Students will demonstrate knowledge of EU-USA relations.
Students will demonstrate knowledge of the EU as a global actor.
Students will demonstrate knowledge of the EU as a model for regional integration.
Students will demonstrate knowledge of particular aspects of the EU or European integration.
Students will demonstrate knowledge of the EU in comparative scope.
Students will demonstrate the ability to find and process information about Europe and the European Union.
Students will demonstrate the ability to make connections between issues normally relegated to a single discipline and view the EU in a multidiciplinary way.
Students will demonstrate real world experience of the European Union via completion of a proactium.