UWG Certificate Program Details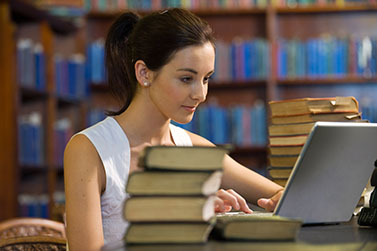 Integrative Health is one of the fastest growing areas in health care, yet there are very few higher education options for students wishing to enter the field of holistic or alternative medicine. The UWG psychology department teamed up with noted experts and key leaders in alternative and holistic medicine to develop the Integrative Health Studies Certificate program, a new pathway for learning in this growing area of medicine.
Combining the strengths of conventional and alternative systems of healing, integrative health is an exciting field for students preparing for clinical licensure as well as health care professionals who are already licensed. The mission of the Integrative Health Studies (IHS) Certification is to facilitate the development of leadership in integrative health by providing a solid theoretical foundation and an introduction to best practices of mind-body medicine.
Program Description
This program is designed for current master's program students, alternative/holistic health practitioners, nontraditional learners and other students seeking to enter the field of mind-body medicine with a broader knowledge base. Currently enrolled students include master's degree candidates, professional counselors, and healing professionals from a variety of practice areas such as licensed massage therapists, wellness coaches, nutritionists, fitness instructors and practitioners of body-centered healing therapies. Some students choose to pursue the IHS certificate in tandem with a master's degree, and the flexible list of electives makes this entirely feasible. Other students may elect to obtain only the IHS certificate without obtaining a master's degree.
Method of Delivery
100% Online
Accreditation
The University of West Georgia is accredited by the Southern Association of Colleges and Schools Commission on Colleges (SACCSCOC).
Credit & Transfer
Total semester hours required to earn a degree: 15
Maximum Hours Transferable into program:
Tuition & Fees
Save money.
Online courses and programs can mean a huge cost-savings in many ways. No more high gas charges. No childcare needed. The flexibility can allow one to maintain a job while attending school. Out-of-state students are not charged non-resident tuition rates.
Earn more.
The completion of an accredited online degree also increases your earning potential.
The bottom line - value.
Our online courses are as affordable as you will find among accredited schools.
For the most up-to-date and accurate cost information, see the Bursar's Office website at http://www.westga.edu/bursar/. (Fully online courses appear as NET charges on the bottom of the Bursar's spreadsheets.)
Coursework
PSYC 5085 Introduction to Integrative Health Studies
PSYC 6800 Psychology of Mind and Body
PSYC 6785-01 Introduction to Integrative Mental Health
PSYC 6785-02 Special Topics in Integrative Health Studies
PSYC 6785-03 Final Culminating Project
General:
Description: A special series of topical seminars meant to explore subjects at the leading edge of contemporary psychology, which are special interest to students and faculty. May be repeated for credit.
Description: A special series of topical seminars meant to explore subjects at the leading edge of contemporary psychology which are of special interest to students and faculty.
Description: Examines the effects of psychological experiences on bio- physiological processes. Topics discussed include: psychoneuroimmunology, state-dependent learning, mind/body therapies (e.g., bio-feedback, meditation, hypnosis, guided imagery, etc.), and mind/body disciplines (e.g., yoga, tai chi, etc.).
Faculty
This describes the general information about faculty for this program.
Guidelines for Admittance
All graduate applicants must complete the online Grad Application. A one-time application fee of $40 is required.
Applicants should also review the Graduate Studies Website for individual program specific requirements and tasks that must be completed prior to admission. See Graduate Studies Application Process.
International applicants are subject to additional requirements and application deadlines. See Procedures for International Students.
Official transcripts from a regionally or nationally accredited institution are required and should be sent directly to the UWG Admissions Office.
Admission Process Checklist
Please see the Graduate Studies Application Process checklist for the Integrative Health Studies Certificate.
Admission Requirements
Completion of a Bachelor's degree from a fully accredted institution
Cumulative undergraduate GPA of 2.5 or better (4.0 scale)
Un-enrolled students must complete the UWG Application Process
Contact
For more information on the Integrative Health Studies Certificate Program, contact the coordinator:
Dr. Don Rice, Chair
Psychology Department
University of West Georgia
678.839.6510
drice@westga.edu
or
Victoria Yang
Administrative Assistant
678.839.6510
vyang@westga.edu
Dates
Specific dates for Admissions (Undergraduate Only), Financial Aid, Fee Payment, Registration, Start/End of Term Dates, Final Exams, etc. are available in THE SCOOP at http://www.westga.edu/registrar/766.php.
Specific Graduate Admissions Deadlines:
Learning Objectives