UWG Certificate Program Details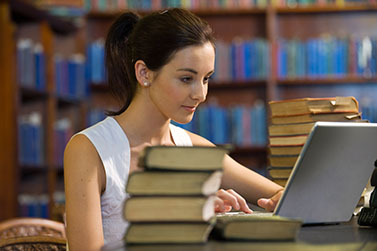 The Department of Geosciences at the University of West Georgia offers a 15-19 hour course of study leading to a Geographic Information Systems Certificate. The GIS Certificate is designed to meet the needs of students and community. The GIS Certificate program aims at providing non-traditional students and field professionals with updated GIS knowledge and skills for further enhancement of their GIS career. It also aims at providing traditional students with a set of practical GIS skills to access the GIS market.
Program Description
The graduate level professional certificate in Geographic Information Science is designed to provide individuals who require GIS technology in their professional lives the skills to acquire, process, analyze, and appropriately display geographic data.
Method of Delivery
100% online
Accreditation
The University of West Georgia is accredited by the Southern Association of Colleges and Schools Commission on Colleges (SACCSCOC).
Credit & Transfer
Total semester hours required to earn a degree: 15
Maximum Hours Transferable into program: 0
Tuition & Fees
The Value of Online Learning:

Save money.
Online courses and programs can mean a huge cost-savings in many ways. No more high gas charges. No childcare needed. The flexibility can allow one to maintain a job while attending school. Out-of-state students are not charged non-resident tuition rates.
Earn more.
The completion of an accredited online degree also increases your earning potential.
The bottom line - value.
Our online courses are as affordable as you will find among accredited schools.
Fall 2015 to Summer 2016 Tuition, Fees, and Charges (pdf)
For the most up-to-date and accurate cost information, see the Bursar's Office website at http://www.westga.edu/bursar/. (Fully online courses appear as NET charges on the bottom of the Bursar's spreadsheets.)
Financial Information and Assistance
For the most up-to-date and accurate cost information, see the Bursar's Office. (Fully online courses appear as NET charges on the bottom of the Bursar's spreadsheets.)
There are a variety of financial assistance options for graduate students, including scholarships and fellowships. Visit the links below for more information.
Office of Financial Aid
General Scholarship Information
Financial Information for Veterans and Families
Coursework
Prerequisites
Students lacking appropriate background may be required to take GEOG 5551 (Introduction to GIS and Mapping Sciences. 3 Cr.). Please consult the Department about waiving GEOG 5551.
Required Courses
Students must take the following two core courses:
GEOG 5553 Geographic Information Systems
GEOG 5563 Remote Sensing
Students must take two from the following elective courses:
GEOG 5086 Internship (3 cr. Max.)
GEOG 5554 Computer Cartography (4 cr.)
GEOG 5562 Airphoto Interpretation and Photogrammetry (4 cr.)
GEOG 6082 Directed Problems (3 cr.)
GEOG 6446 Special Topics (4 cr.)
GEOG 6677 Image Processing (4 cr.)
GEOG 6753 Advanced GIS and Spatial Analysis (4 cr.)
GEOG 6755 GIS Database Design (4 cr.)
GEOG 6757 Programming and Customization in GIS (4 cr.
GEOG 6893 Practicum in GIS (4 cr.)
Students can substitute an elective course for GEOG 5553 if they have taken GEOG 4553 (Geographic Information Systems) within the three years prior to admission into the GIS Certificate Program. Students can also substitute an elective course for GEOG 5563 if they have taken GEOG 3563 (Remote Sensing) within the three years prior to admission into the GIS Certificate Program.
The Certificate will be issued to students who complete at least 15 credit hours of required courses with a B or better grade.
General:
Description: An introduction to GIS, mapping and geospatial sciences. Topics include introductory GIS, map projections, land partitioning systems, map reading, map analysis, GPS, map making, aerial photography, and remote sensing. This course will guide students to GIS, mapping sciences and emerging geospatial technologies.
Description: An introduction to the use of Geographic Information Systems, including GIS theory, data input, spatial analysis, and final output. Project required.
Description: Study on air photo interpretation and photogrammetry. Topics include digital airphotos, correcting airphoto distortions, othophoto generation, stereoscopy and DEM generation, airphoto interpretation techniques, and mapping with airphotos. Project required.
Description: Remote sensing of land, ocean, and atmosphere, including the response of earth materials to electromagnetic radiation; sensors and systems for earth observations; interpretation of imagery; mapping for environmental assessment, resource exploration, oceanographic, and other applications.
Description: Directed research with GIS and/or geospatial technologies.
Description: Instruction and practice in the technique of digital image handling and analysis. Students will use airborne and satellite imagery to detect various features and changes. Project required.
Description: An advanced course in GIS and geospatial data analysis. Topics include enterprise GIS applications, spatially- enabled RDBMS, advanced issues in GIS, organizational issues, GIS modeling, geostatistics, and contemporary geospatial techniques. Project required.
Description: This is an advanced course in GIS focusing on application development and customization. Programming languages are used to develop GIS applications. In this course students will gain a solid understanding of the fundamentals of customization and programming in a GIS environment.
Description: This is an applied practicum that fosters effective use of GIS. Students who successfully complete the course are able to create, manipulate, and manage geographic data to perform analysis tasks, to visualize geographic data, and to use geographic data analyses to support decision making. This course is designed to equip students with skills needed in the geospatial field. At least 16 credit hours from the program of study is required for registration.
Faculty
This describes the general information about faculty for this program.
Guidelines for Admittance
All graduate applicants must complete the online Grad Application. A one-time application fee of $40 is required.
Applicants should also review the Graduate Studies Website for individual program specific requirements and tasks that must be completed prior to admission. See Graduate Studies Application Process.
International applicants are subject to additional requirements and application deadlines. See Procedures for International Students.
Official transcripts from a regionally or nationally accredited institution are required and should be sent directly to the UWG Admissions Office.
Program-specific Admittance Guidelines
The GIS Certificate is open to all professionals and current students who have a bachelor's degree. Any bachelor's degree meets the requirement of admission. Prospective students must apply for the admission to the non-degree seeking graduate program as described in the Graduate Catalog. Current students who are enrolled in a graduate program offered at UWG must submit a separate application to apply to this program.
While the Department of Geosciences currently does not offer a masters degree program, should a student decide to apply to a masters program after successfully completing the certificate program, a maximum of nine (9) graduate semester hours may be applied toward a masters degree within six (6) years of completion and award of the certificate. Students must apply and be accepted to a masters program before completion of their ninth (9) graduate semester hour toward the certificate.
The GIS Certificate program does not require either TOEFL or GRE.
Contact
Departmental Assistant of Graduate Studies
Ms. Alice Wesley
Phone: 678-839-1394
Email: awesley@westga.edu
Program Coordinator
Dr. Jeong C. Seong
Phone: 678-839-4069
Email: jseong@westga.edu
Dates
Specific dates for Admissions (Undergraduate Only), Financial Aid, Fee Payment, Registration, Start/End of Term Dates, Final Exams, etc. are available in THE SCOOP at http://www.westga.edu/registrar/766.php.
Specific Graduate Admissions Deadlines:
Learning Objectives
Demonstrate competence in mapping and/or visualization of geospatial data
Demonstrate competence in managing geospatial data
Demonstrate competence in analyzing geospatial dataa
Demonstrate competence in working with GIS tools
Demonstrate understanding of using geospatial techniques for spatial decision making