UWG Certificate Program Details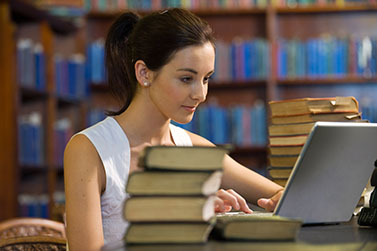 New skills, better salary, and great learning experiences are just a few of the reasons museum professionals, graduate students, and others aspiring to a museum career will want to earn a Museum Studies Certificate.
The University of West Georgia and the Atlanta History Center partner to offer an exciting graduate-level Museum Studies Certificate program. This innovative, collaborative program helps students new to the field prepare for museum jobs and assists those aleady in the field to advance their careers and improve their knowledge and skills in the museum world.
Program Description
You may be asking yourself, how can a Women's Studies Minor help me personally and/or professionally? The answer is, in many ways! WS courses review the experiences of women in the past, present and future. They can help you examine the social and psychological issues faced in today's world, while also shedding light on issues that may have been neglected in past scholarship due to gender bias and inequality. Additionally, a WS Minor will provide you with a multicultural and interdisciplinary perspective, which will advance your understanding of people from diverse backgrounds and assist you in being able to work with a wide variety of individuals in your future academic/career endeavors. Finally, and maybe most importantly, a WS Minor will illustrate to you ways of empowering others and also offer alternatives to the status quo in hopes of improving human experience for all.
Method of Delivery
Classes are 100% face-to-face.
Accreditation
The University of West Georgia is accredited by the Southern Association of Colleges and Schools Commission on Colleges (SACCSCOC).
Credit & Transfer
Total semester hours required to earn a degree: 15
Maximum Hours Transferable into program: 3
Coursework
The museum studies seminars stress our commitment to practical experience as well as discussion of contemporary ideas and challenges in the museum field. Assignments focus on tasks that students will undertake in the real world of museums, from processing a museum collection and preparing an interpretation plan to evaluating educational programs, writing a foundation proposal or marketing plan, and developing an exhibit proposal. In each class, students prepare portfolios that assist them in marketing their skills to potential employers.
Students who have been employed at a museum full-time for at least a year may replace the internship requirement with a fourth museum seminar, an additional public history course, or an internship at another museum.
General:
Description: Examines methods and theories for studying material culture from an interdisciplinary perspective, analyzing what material culture reveals about the culture and society in which it was created with an emphasis on America. Required for Museum Studies Certificate.
Description: Study of administrative functions: governance, financing, grant-writing, public relations, marketing, human resources, accreditation, and museum law and ethics. Taught in association with Atlanta History Center.
Description: An examination of the processes by which a museum manages it collection. Taught in association with Atlanta History Center and involves a practicum experience.
Description: Studies include interpretative principles and techniques, school programs, adult and community programs, staffing, marketing and other programming logistics. Taught in association with Atlanta History Center.
Description: An examination of how museums create exhibits using various interpretive techniques, from planning and research through exhibit design, display techniques, script-writing and installation. Taught in association with Atlanta History Center.
Faculty
This describes the general information about faculty for this program.
Guidelines for Admittance
All graduate applicants must complete the online Grad Application. A one-time application fee of $40 is required.
Applicants should also review the Graduate Studies Website for individual program specific requirements and tasks that must be completed prior to admission. See Graduate Studies Application Process.
International applicants are subject to additional requirements and application deadlines. See Procedures for International Students.
Official transcripts from a regionally or nationally accredited institution are required and should be sent directly to the UWG Admissions Office.
Program-specific Admittance Guidelines
Students enrolled as MA students at West Georgia: Students who are currently enrolled in the MA program may take courses that count for the Public History and Museum Studies Certificates as part of the public history concentration in the M.A. degree, but they may need to take one or two additional classes to complete the Certificate requirements. If students complete the Certificate after earning their M.A. degree, they will need to write a letter to the Graduate School to indicate that they wish to add the Public History or Museum Studies Certificate before enrolling to complete these classes. They will not be required to submit any additional reference letters, GRE scores, transcripts, or other application materials.

For individuals who already possess an M.A. degree: Individuals holding an M.A. degree in history or a related field may apply for the Public History Certificate or Museum Studies Certificate. Those with a field outside of history but an M.A. in an academic area they hope to curate (e.g. art history, anthropology, or archaeology) may apply for the Museum Studies Certificate.
Contact
For more information on the Museum Studies Program, please contact
Dr. Ann McCleary, History Department,
University of West Georgia
Carrollton, GA 30118
678-839-6041
Dates
Specific dates for Admissions (Undergraduate Only), Financial Aid, Fee Payment, Registration, Start/End of Term Dates, Final Exams, etc. are available in THE SCOOP at http://www.westga.edu/registrar/766.php.
Specific Graduate Admissions Deadlines:
Learning Objectives
Students who complete the Museum Studies Certificate program will demonstrate proficiency in the field of museum studies in three out of four content areas: museum education; museum collections management; museum exhibits; and museum education and interpretation.
Students will also demonstrate an understanding of material culture as evidenced through their ability to analyze and interpret historic artifacts.
Sudents will demonstrate the application of their understanding of the field of museum studies by completing an internship in a museum setting under the supervision of a museum professional.