UWG Certificate Program Details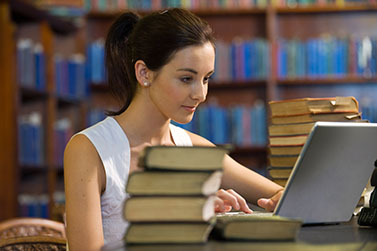 The Public Administration Program at the University of West Georgia offers a course of study leading to a Graduate Certificate in Public Management (GCPM).
Program Description
The GCPM is designed to meet the needs of practicing public administrators who already have a bachelor's degree and who desire to: broaden their understanding of the concepts and techniques of public management; or pursue the certificate with the goal of career advancement but do not find it necessary or feasible to complete the MPA degree; or continue their education with the goal of earning a graduate degree in public administration (MPA).
Method of Delivery
Courses are 100% face to face
Accreditation
The University of West Georgia is accredited by the Southern Association of Colleges and Schools Commission on Colleges (SACCSCOC).
Credit & Transfer
Total semester hours required to earn a degree:
Maximum Hours Transferable into program:
Coursework
Students may earn the Graduate Certificate in Public Management after completing 12 credit hours as specified below:
CORE 3-6 credit hours

POLS 5210 Modern Public Management
POLS 6203 Theories of Public Organization

SKILLS 3-6 credit hours

POLS 6206 Public Personnel Administration
POLS 6200 Public Budgeting
POLS 6204 Public Policy Analysis and Program Evaluation

SPECIALIZATION 0-3 credit hours
In consultation with the MPA Director, you may choose one of the following graduate level courses in an area of specialization.

POLS 5202 Interorganizational Behavior
POLS 5204 Public Finance
POLS 5207 Technology Policy
POLS 5208 Health Policy
POLS 5209 Environmental Policy
POLS 5211 State and Local Politics and Administration
POLS 5212 State and Local Government Finance
POLS 6205 Administrative Law and Procedures
POLS 6208 Scope of Public Policy
POLS 6209 Management of Nonprofit Organizations
PLAN 5701 Technology and Sustainable Economic Development
PLAN 5704 Planning Theory and Practice
CISM 6331 Strategic Management of Information Technology
ACCT 6264 Nonprofit Accounting and Auditing
MGNT 5630 Dispute Resolution in Contemporary Organizations

PROBLEM SOLVING/CAPSTONE EXPERIENCE 3 credit hours

POLS 6290 Practicum/Assessment Center
Faculty
This describes the general information about faculty for this program.
Guidelines for Admittance
All graduate applicants must complete the online Grad Application. A one-time application fee of $40 is required.
Applicants should also review the Graduate Studies Website for individual program specific requirements and tasks that must be completed prior to admission. See Graduate Studies Application Process.
International applicants are subject to additional requirements and application deadlines. See Procedures for International Students.
Official transcripts from a regionally or nationally accredited institution are required and should be sent directly to the UWG Admissions Office.
Contact
For more information on the Public Management Certificate, please contact:
Dr. Robert Sanders, MPA Director
bsanders@westga.edu
678-839-4995
Dates
Specific dates for Admissions (Undergraduate Only), Financial Aid, Fee Payment, Registration, Start/End of Term Dates, Final Exams, etc. are available in THE SCOOP at http://www.westga.edu/registrar/766.php.
Specific Graduate Admissions Deadlines:
Learning Objectives
Demonstrate knowledge and understanding of public service values including ethics, democracy, and constitutional principles.
Demonstrate knowledge and understanding of generlist management techniques and skills.
Demonstrate knowledge and understanding of linkage between theory and practice.