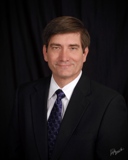 Glenn Eernisse, D.M.A
Instructor of Music Theory
Phone: 678-839-6516 | Fax: 678-839-6259
Email: geerniss@westga.edu
Office: Humanities Building
Biography
Glenn Eernisse is Instructor of Music Theory and Composition at the University of West Georgia. He also serves as Associate Pastor of Music and Worship at First Baptist Church of Carrollton. Before moving to the area he was a professor and Chair of the Division of Music at Brewton-Parker College in Mt. Vernon, Georgia.

Although most of his life has been spent in Georgia, Dr. Eernisse spent early years growing up in Wisconsin, Florida, and South Carolina. Undergraduate music degrees were earned at Anderson University and Berry College, and Master�s and Doctoral degrees come from the Southern Baptist Theological Seminary in Louisville, Kentucky.

In his spare time Dr. Eernisse enjoys writing and arranging music, reading, traveling, and scuba diving.
Courses and Sections
Courses Taught

MUSC-2302 (Music Theory IV)
MUSC-2600N (Principal Applied: Trombone)
MUSC-4200 (Orchestration and Arranging)
MUSC-4240 (Form and Analysis)
MUSC-4400 (Counterpoint)
MUSC-4410 (Applied Composition)
MUSC-4944 (Half Composition Recital)
MUSC-4945 (Full Composition Recital)
MUSC-5240 (Form and Analysis)
MUSC-5400 (Counterpoint)

Fall 2015 Sections

MUSC-2600N (Principal Applied: Trombone) Section: 02
MUSC-4200 (Orchestration and Arranging) Section: 01
MUSC-4400 (Counterpoint) Section: 01
MUSC-4410 (Applied Composition) Section: 01
MUSC-5400 (Counterpoint) Section: 01

Spring 2015 Sections

MUSC-2302 (Music Theory IV) Section: 01
MUSC-2600N (Principal Applied: Trombone) Section: 04
MUSC-4944 (Half Composition Recital) Section: 01
MUSC-4945 (Full Composition Recital) Section: 01

Fall 2014 Sections

MUSC-2600N (Principal Applied: Trombone) Section: 02
MUSC-4240 (Form and Analysis) Section: 01
MUSC-4410 (Applied Composition) Section: 01
MUSC-5240 (Form and Analysis) Section: 01

Spring 2014 Sections

MUSC-2302 (Music Theory IV) Section: 01
MUSC-4944 (Half Composition Recital) Section: 01
MUSC-4945 (Full Composition Recital) Section: 02