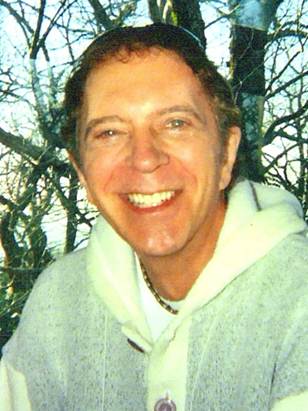 Daniel Helminiak, Ph.D.
Professor
Phone: 678-839-0615 | Fax: 678-839-0611
Email: dhelmini@westga.edu
Office: Melson Hall 203
Hours: MW: 11:15am-1:24pm, 3:30-5:00pm, 6:45-7:45pm
Biography
Daniel grew up in Pittsburgh, PA, in a small Polish community, whose center was the local Catholic Church. Despite intensely pious beginnings, he has always been fascinated with science and given to optimistic engagement with the secular world. He entered the seminary and completed a BA in philosophy at St. Vincent College, Latrobe, PA, and an STB and STL, baccalaureate and license in Catholic doctrine, at the Pontifical Gregorian University in Rome, Italy. During his Roman years he lived at the Scots College, spoke Italian on the streets, and passed oral exams in Latin. He was ordained in Rome and served four years as assistant pastor in a large suburban parish near Pittsburgh.

Then, making a first, major self-responsible choice that started the dominoes falling, he began a life's pilgrimage that led him to eventually resign from active ministry and join the faculty at the University of West Georgia. Along the way he completed a PhD in systematic theology at Boston College and Andover Newton Theological School and an MA in personality psychology at Boston University, served for four years as assistant professor for systematic theology and spirituality at the graduate Oblate School of Theology, San Antonio, Texas, and earned a PhD in human development at the University of Texas at Austin. His theology dissertation dealt with the mystical Christian belief that "we are one in Christ," and his psychology dissertation, with the spiritual implications of the "crisis" of meaning and value in midlife. At Boston College Daniel was teaching assistant to the Canadian Jesuit philosopher, theologian, and methodologist Bernard Lonergan (1904-1984)â€"styled by Newsweek as the Thomas Aquinas of the twentieth century. Lonergan's analysis of human consciousness or human spirit grounds all of Daniel's thinking. He is a Fellow of the American Psychological Association and a Fellow of the American Association of Pastoral Counselors, and he is licensed as a Professional Counselor in the state of Georgia. His website is http://www.VisionsOfDaniel.net.

Daniel regularly teaches Human Sexuality, Statistics for the Social Sciences, Foundations of Neuroscience, and Animal Mind. However, his focal interest and the topic of his research, writing, and lecturing is the psychology of spirituality.

Daniel has borrowed Lonergan's highly elaborated analysis of intentional consciousness and built a psychology of spirituality upon it. Because of his technicalâ€"not merely pastoralâ€"ccompetence in theology as well as in psychology and interdisciplinary method, Daniel has been able to advance a psychological treatment of spirituality freed from appeal to God or other such non-falsifiable presuppositions. In contrast and curiously, as documented in his 2010 Zygon paper and 2014 Christian Psychology paper, insistence on the Western Creator-God or appeal to the undifferentiated Atman/Brahman of Hinduism is standard fare in most American psychology of spirituality. Daniel is no atheist. He attends church regularly and sustains a sincere routine of prayer and meditation. However, he is also a firm believer in intellectual integrity and keeps academic disciplines precisely differentiated and accurately inter-related. His position frees researchers from the uncritical acceptance of religious opinions as the supposed sole means of getting a fix on the spiritual. This tack integrates a spiritual dimension into the standard psychological account of the human. In place of the standard "body and mind," the result is a tripartite model: body, psyche, and spirit. The acknowledgment of a spiritual dimension in human nature implies a far-reaching refinement in psychological theory. Then, built on a theory actually adequate to real human beings, psychology could become an explanatory and normative science, no longer merely a descriptive discipline. Daniel argues that a fully humanistic spirituality is the key facet of the psychology of religion and, indeed, of all human psychology and, perforce, of the social sciences, overall.

His books are the following:
The Same Jesus: A Contemporary Christology (1986),
Spiritual Development: An Interdisciplinary Study (1987),
The Human Core of Spirituality: Mind as Psyche and Spirit (1996),
Religion and the Human Sciences: An Approach via Spirituality (1998),
Meditation without Myth: What I Wish They'd Taught Me in Church about Prayer, Meditation, and the Quest for Peace (2005),
Sex and the Sacred: Gay Identity and Spiritual Growth (2006),
The Transcended Christian: Spiritual Lessons for the Twenty-first Century (2007),
Spirituality for Our Global Community: From Traditional Religion to a World at Peace (2008),
and in an updated and expanded edition, The Transcended Christian: What Do You Do When You Outgrow Your Religion (2013).
Daniel is most widely known for What the Bible Really Says about Homosexuality (1994, 2000). Translated into six languages, an international best-seller, it is the standard reference for people struggling with sexual identity and biblical religion.
Daniel's latest work, God in the Brain: A Lonerganian Integration of Neuroscience, Psychology, Spiritualogy, and Theology, will be published by State University of New York Press. The longest and pivotal chapters propose a resolution to the "mind-body problem" and address the major theorists in the field of consciousness studies. While offering a coherent position on these intricate and subtle topics, this book also makes accessible a relatively manageable presentation and application of Lonergan's work in epistemology and philosophy of science.
Courses and Sections
Courses Taught

PSYC-3110 (Human Sexuality)
PSYC-4003 (Statistics for the Social Sci)
PSYC-4085 (Animal Mind)
PSYC-5085 (Animal Mind)

Fall 2015 Sections

PSYC-3110 (Human Sexuality) Section: 01
PSYC-4085 (Animal Mind) Section: 01
PSYC-5085 (Animal Mind) Section: 01

Spring 2015 Sections

PSYC-3110 (Human Sexuality) Section: 01
PSYC-4003 (Statistics for the Social Sci) Section: 01

Fall 2014 Sections

Spring 2014 Sections

PSYC-3110 (Human Sexuality) Section: 01
PSYC-4003 (Statistics for the Social Sci) Section: 01