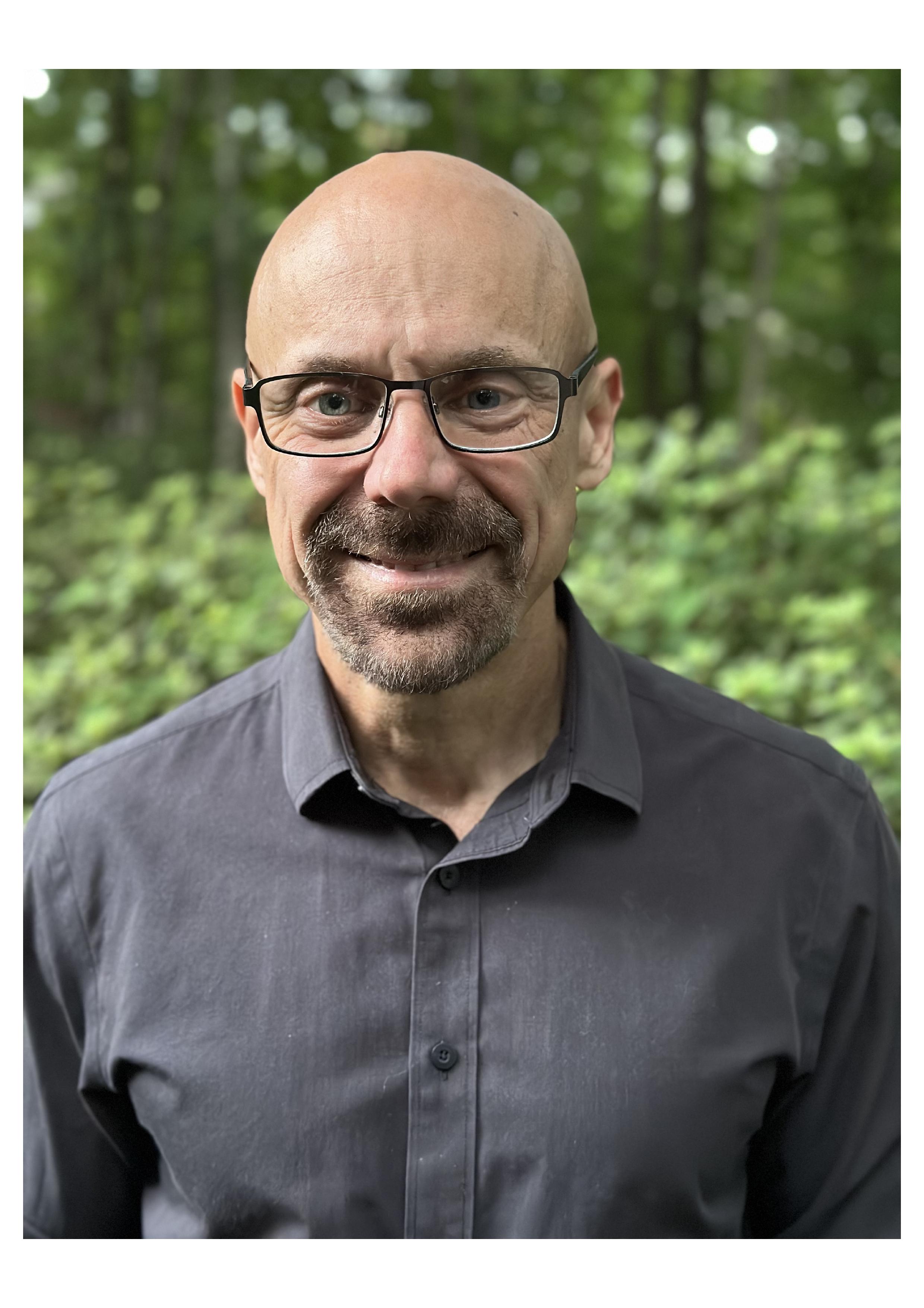 John L. Roberts, Ph.D.
Assistant Professor
Phone: 678-839-0609 | Fax: 678-839-0611
Email: jroberts@westga.edu
Office: Melson Hall 118
Hours: M: 1:00-3:00pm
W; 12:00-3:00pm
T: By appointment
Biography
John was born in 1966 in Birmingham, Alabama, but grew up mostly elsewhere, in Rome, Italy and Richmond, Virginia. After earning a B.A. from Virginia Military Institute, he received his J.D. from Cumberland School of Law, LL.M. from Tulane Law School, and practiced law in the areas of civil rights and plaintiff litigation. Returning to graduate school, John received an M.A. in English from the University of Alabama at Birmingham, specializing in eighteenth-century British literature, critical theory, and rhetoric. John's own profound and transformative experiences in humanistic psychotherapy led him to the psychology department at the University of West Georgia, where he earned an M.A. degree. He practiced psychotherapy for several years, and later returned to our department to receive his Ph.D. His dissertation inquired into the historical ontology of traumatic subjectivity in Western discourse. John's interests include theoretical and philosophical approaches to psychology, histories of consciousness and subjectivity, and psychoanalysis.
Courses and Sections
Courses Taught

PSYC-4010 (Theories of Psychology)
PSYC-4350 (Culture and Psychology)
PSYC-4881 (Psychology of Drug Addiction)
PSYC-6000 (Foundations Humanistic Psych)
PSYC-6785 (Adv Horizon Sem: Trauma)
PSYC-6899 (Transmission Cultured Trauma)
PSYC-7810 (Tutorial - Trauma)
PSYC-8001 (Culture and Subjectivity)
PSYC-8270 (Depth Psychology)
PSYC-8581 (Psychodynamic Theories)
PSYC-8584 (Adv Seminars: Trauma)
PSYC-9002 (Doctoral Qualifying Seminar)

Summer 2016 Sections

PSYC-4881 (Psychology of Drug Addiction) Section: E01
PSYC-8581 (Psychoanalytic Case Study) Section: E02
PSYC-8581 (Psychodynamic Theories) Section: E01

Spring 2016 Sections

PSYC-4350 (Culture and Psychology) Section: E02
PSYC-8270 (Depth Psychology) Section: 01
PSYC-9002 (Doctoral Qualifying Seminar) Section: 01

Fall 2015 Sections

PSYC-6000 (Foundations Humanistic Psych) Section: 01
PSYC-6785 (Adv Horizon Sem: Trauma) Section: 01
PSYC-7810 (Tutorial - Trauma) Section: E01
PSYC-8001 (Culture and Subjectivity) Section: 01
PSYC-8584 (Adv Seminars: Trauma) Section: 01

Summer 2015 Sections

PSYC-4350 (Culture and Psychology) Section: E01

Spring 2015 Sections

PSYC-4010 (Theories of Psychology) Section: 01
PSYC-4350 (Culture and Psychology) Section: E01
PSYC-6899 (Transmission Cultured Trauma) Section: 02