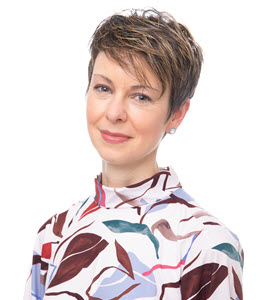 Susan Welch, EdD, RN, CCRN, C
EdD Director and Assistant Professor
Phone: 678-839-5634 | Fax: 678-839-2462
Email: swelch@westga.edu
Office: Tanner Health System School of Nursing Building 326
Biography
Philosophy of Teaching:

I believe as a nurse educator that I am in the classroom to facilitate student learning and the learning which takes place involves an equal exchange of information from nurse educator to student and vice versus. I believe and appreciate that I am not the center of the classroom. I believe that I am essentially the "guide on the side" who assists with the process of learning and not the producer of the end result. I believe that new teaching methodologies, such as problem-based learning, should be incorporated within the classroom to support independent adult learners. I believe that independent adult learners do take responsibility for their learning and as a nurse educator I must understand that their knowledge base is the result of their life experiences. I believe as a nurse educator that I will encounter different types of learners and I must determine how adult learners "learn best" in order to facilitate their maximum learning possibilities. I believe in the use of carefully devised andragogy as I ensure the success of adult learners within today's world of nursing education.

Philosophy of Instructional Media:

I believe all current nursing faculty members should make an effort to learn instructional technologies and media uses within their workplace setting for the benefit of nursing students. Multiple andragogies are necessary in nursing education as a means for a new directional approach to teaching; yet, nursing faculty continue to use only lecture in their learning environments. As nursing education strives for nursing students to become competent nurses, nurse educators must challenge themselves and get "out of the box" and educationally competent in terms of instructional strategies which include new instructional technologies and media uses.
Courses and Sections
Courses Taught

NURS-9004 (Teaching the Adult Learner)
NURS-9009 (Curr: Theory and Practice)
NURS-9010 (Nursing Research Seminar)
NURS-9011 (Ethics in Educ Leadership)
NURS-9015 (Dissertation)

Summer 2016 Sections

NURS-9015 (Dissertation) Section: E08
NURS-9015 (Dissertation) Section: E12

Spring 2016 Sections

NURS-9011 (Ethics in Nursing Education) Section: E01
NURS-9015 (Dissertation) Section: E07
NURS-9015 (Dissertation) Section: E13

Fall 2015 Sections

NURS-9004 (Teaching the Adult Learner) Section: E01
NURS-9009 (Curr: Theory and Practice) Section: E01
NURS-9015 (Dissertation) Section: E18
NURS-9015 (Dissertation) Section: E09

Summer 2015 Sections

NURS-9010 (Nursing Research Seminar) Section: E01
NURS-9015 (Dissertation) Section: E01
NURS-9015 (Dissertation) Section: E08
NURS-9015 (Dissertation) Section: E02

Spring 2015 Sections

NURS-9004 (Teaching the Adult Learner) Section: E01
NURS-9011 (Ethics in Educ Leadership) Section: E01
NURS-9015 (Dissertation) Section: E10
NURS-9015 (Dissertation) Section: E09
Education/Degrees
A.S.N., Nursing, Darton College, 1994
B.S., Bachelor of Science in Nursing, University of West Georgia, 2001
M.S., Nursing Education, University of West Georgia, 2005
Ed.D., Nursing Education, University of Alabama, 2011
Professional Memberships and Certifications
Professional Memberships:
Sigma Theta Tau International Honor Society in Nursing
Georgia Association for Nursing Education
American Association of Critical Care Nurses
National League for Nursing
International Association for Human Caring, Inc.

Certifications:
Certified Nurse Educator
Critical Care Registered Nurse
BLS for Healthcare Providers
ACLS Provider
Certified UWG Online Course Instructor