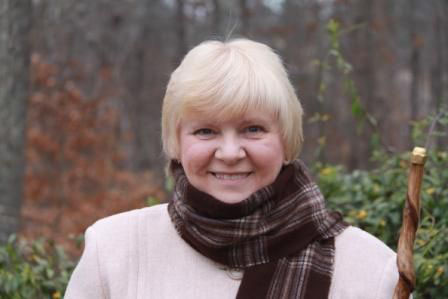 Linda Haynes, Ph.D.
Associate Professor
Phone: 678-839-6150 | Fax: 678-839-6153
Email: lhaynes@westga.edu
Office: Education Annex 142
Biography
Dr. Linda Haynes teaches courses in Instructional Technology, Educational Psychology, and Educational Research. Her experience includes management of a statewide $1.2 million project funded by the U.S. Department of Education (Preparing Tomorrow's Teachers to Use Technology) at the University of South Alabama. She collaborated with the Alabama Department of Education on several projects including the development of technology standards for teachers and the evaluation of the MegaConference (annual professional development conference). Additional evaluation studies conducted by Dr. Haynes include projects funded by the Alabama Commission on Higher Education and the American Legacy Foundation. Dr. Haynes was also the principal investigator for the validity studies of Georgia's CLASS Keys and Leader Keys Performance Appraisal System for the Georgia Department of Education.
Education/Degrees
B.B.A, Bachelor in Business Administration, Faulkner University, 1991
M.S., Master of Science in Instructional Design and Development, University of South Alabama, 1994
Ph.D., Doctor of Philosophy in Instructional Design and Development, University of South Alabama, 1999
Courses and Sections
Courses Taught

EDSI-9998 (Research for Doc Dissertation)
MEDT-7468 (Instruct Mult Design & Dev)
MEDT-7473 (Advanced Multimedia)
MEDT-7476 (Assess Lrn in Tech-Enh Instr)
MEDT-7481 (Advanced Multimedia)

Summer 2016 Sections

MEDT-7468 (Instruct Mult Design & Dev) Section: E01
MEDT-7476 (Assess Lrn in Tech-Enh Instr) Section: E02
MEDT-7476 (Assess Lrn in Tech-Enh Instr) Section: E01
EDSI-9998 (Research for Doc Dissertation) Section: E08

Spring 2016 Sections

MEDT-7473 (Advanced Multimedia) Section: E01
MEDT-7476 (Assess Lrn in Tech-Enh Instr) Section: E02
MEDT-7476 (Assess Lrn in Tech-Enh Instr) Section: E01
MEDT-7481 (Advanced Multimedia) Section: E01
EDSI-9998 (Research for Doc Dissertation) Section: E08

Fall 2015 Sections

MEDT-7468 (Instruct Mult Design & Dev) Section: E01
MEDT-7476 (Assess Lrn in Tech-Enh Instr) Section: E01
MEDT-7476 (Assess Lrn in Tech-Enh Instr) Section: E02
EDSI-9998 (Research for Doc Dissertation) Section: E13

Summer 2015 Sections

MEDT-7468 (Instruct Mult Design & Dev) Section: E01
MEDT-7476 (Assess Lrn in Tech-Enh Instr) Section: E02
MEDT-7476 (Assess Lrn in Tech-Enh Instr) Section: E01
EDSI-9998 (Research for Doc Dissertation) Section: E13

Spring 2015 Sections

MEDT-7473 (Advanced Multimedia) Section: E01
MEDT-7476 (Assess Lrn in Tech-Enh Instr) Section: E02
MEDT-7476 (Assess Lrn in Tech-Enh Instr) Section: E01
EDSI-9998 (Research for Doc Dissertation) Section: E14
Selected Publications
Linda L. Haynes, Brenda C. Litchfield, John V. Dempsey, Monica R. Hunter, Hans Gray, Laura Gray, Vaughn S. Millner. (2007) Linking Science and Technology to Personal Experience with Hurricane Katrina. National Educational Computing Conference presentatio [View Publication]
Kathleen W. Ingram, Linda L. Haynes, Gayle V. Davidson-Shivers, Richard Irvin.(2005) Building an Alumni Support Community: Tracking Alumni for Program Evaluation and Added Value. College Student Journal [View Publication]