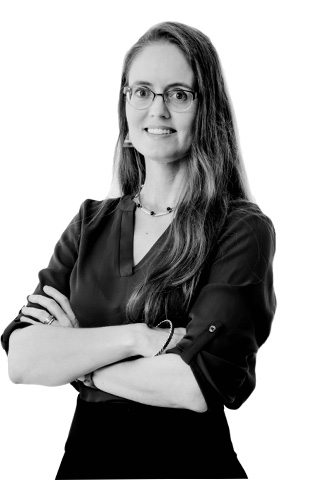 Kim Huett, Ed. D.
Assistant Professor
Phone: 678-839-6157 | Fax: 678-839-6153
Email: khuett@westga.edu
Office: Education Annex 248
Hours: Mondays and Tuesdays, 8 - 11:30AM; 1:30 - 3:30 PM
Biography
Kim Huett is a lecturer of technology integration at the University of West Georgia in Carrollton, Georgia. She holds an Ed.S. in instructional technology from the University of West Georgia, an M.S. in Secondary Education from Texas A&M University at Corpus Christi and B.A. degrees in English and Spanish from the University of Texas at Austin. She has taught English and Spanish classes and has taught Spanish for the Texas Virtual School. Her research interests include K-12 online learning environments as well as the impact of emerging technologies on teaching and learning processes. She presents regularly at conferences in the area of instructional technology and is published in such peer-reviewed journals as American Journal of Distance Education and Quarterly Review of Distance Education.
Education/Degrees
B.A., Bachelor of Arts in English, University of Texas, 1999
B.A., Bachelor of Arts in Spanish, University of Texas, 1999
M.S., Master of Science in Secondary Education, Texas A & M University, 2002
Ed.S., Instructional Technology, University of West Georgia, 2011
Courses and Sections
Courses Taught

EDUC-2110 (Inv Crit and Contem Issues-Edu)
MEDT-3401 (Integratng Technology in Curr)
MEDT-6401 (Instructional Technology)
MEDT-7467 (Web Design for Instruction)
MEDT-7481 (Facilitating Online Learning)
MEDT-8461 (Diffusion of Innovations)

Fall 2015 Sections

MEDT-6401 (Instructional Technology) Section: E01
MEDT-7467 (Web Design for Instruction) Section: E01
MEDT-8461 (Diffusion of Innovations) Section: E01
MEDT-8461 (Diffusion of Innovations) Section: E02

Spring 2015 Sections

EDUC-2110 (Inv Crit and Contem Issues-Edu) Section: E04
EDUC-2110 (Inv Crit and Contem Issues-Edu) Section: E05
MEDT-7467 (Web Design for Instruction) Section: E01

Fall 2014 Sections

EDUC-2110 (Inv Crit and Contem Issues-Edu) Section: N04
EDUC-2110 (Inv Crit and Contem Issues-Edu) Section: N05
MEDT-7481 (Facilitating Online Learning) Section: N01

Summer 2014 Sections

MEDT-3401 (Integratng Technology in Curr) Section: N01
MEDT-3401 (Integratng Technology in Curr) Section: N02

Spring 2014 Sections

EDUC-2110 (Inv Crit and Contem Issues-Edu) Section: N05
EDUC-2110 (Inv Crit and Contem Issues-Edu) Section: N06
MEDT-3401 (Integratng Technology in Curr) Section: N02
MEDT-3401 (Integratng Technology in Curr) Section: N03
MEDT-3401 (Integratng Technology in Curr) Section: N01
Selected Publications
Huett, J., Sharp, J., & Huett, K. (2010). What's all the FOSS? How freedom and openness are changing the face of our educational landscape. International Journal of Open Source Software and Processes, 1(2), 1-14.
Huett, K., Huett, J., & Bennett, E. (2009). Podcasting, free and simple. The Georgia Educational Technology Conference (GaETC), Atlanta, GA. [View Publication]