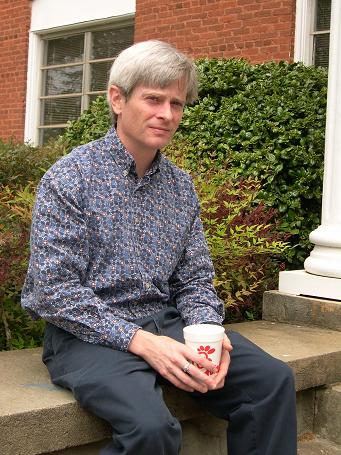 Eric Dodson, Ph.D.
Associate Professor
Phone: 678-839-0622 | Fax: 678-839-0611
Email: edodson@westga.edu
Office: Melson Hall 221
Biography
Eric received his B.S. in computer science from Pennsylvania State University, his M.S. in computer science from the University of Delaware, and his M.A. and Ph. D. in phenomenological psychology from Duquesne University. Eric's past areas of interest have included (1) exploring the psychology of teaching from an existential-phenomenological standpoint, (2) rethinking the meaning of academic intellectuality in terms of humanistic psychology, and (3) exploring the psychological significance of living in a postmodern, telematic, technological world. Eric's current interests lie in Buddhist psychology, and in innovating a psychology of decadence and related phenomena.
Courses and Sections
Courses Taught

PSYC-2010 (Psychology as a Human Science)
PSYC-3470 (Existential Psychology)
PSYC-4000 (Humanistic Psychology)
PSYC-5085 (Existential Psychology)
PSYC-5500 (Explorations into Creativity)

Spring 2016 Sections

PSYC-2010 (Psychology as a Human Science) Section: 01
PSYC-4000 (Humanistic Psychology) Section: 01

Fall 2015 Sections

PSYC-3470 (Existential Psychology) Section: 01
PSYC-4000 (Humanistic Psychology) Section: 01
PSYC-5085 (Existential Psychology) Section: 04

Spring 2015 Sections

PSYC-3470 (Existential Psychology) Section: 01
PSYC-4000 (Humanistic Psychology) Section: 01
PSYC-5500 (Explorations into Creativity) Section: 01