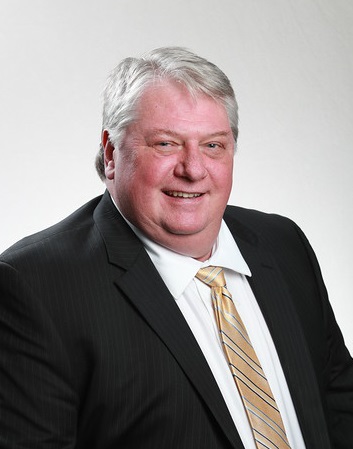 Denny Chasteen, P.E.
Web Innovations Manager
Phone: 678-839-5560 | Fax: 678-839-5070
Email: dchastee@westga.edu
Office: Cobb Hall 209
Hours: M-F 8am-5pm (By Appointment)
Education/Degrees
B.I.E., Bachelor of Industrial Engineering, Georgia Institute of Technology, 1981
M.S., Computer Integrated Manufacturing, Brigham Young University, 1989
Selected Publications
Skills
Lean Six Sigma
Lean Six Sigma is a data driven methodology for driving process and quality improvements. The process seeks to drive variance and waste out of a process to enhance service, reduce costs, and improve quality. The methodology follows five steps: Define, Measure, Analyze, Improve and Control (DMAIC). This approach can be applied to any problem set ranging from delivering a service, building a product or even improving a golf swing. Key tools used in the methodology are multiple regression analysis, goodness of fit tests, SQC charts, Ishikawa diagrams ("fishbone charts"), pareto analysis,cause and effect analysis, kanban, value stream maps, SIPOCs, and Voice of the Customer surveys (VOC).
Effective Data Integration for Decision Support Systems
Big data can mean big problems.  Just because the cost of data storage and access is approaching zero does not mean the amount of data we store and analyze should approach infinity.  Effective data integration requires a sound vision of data requirements for decision support.  A sound data model is the key to data integration and analysis.  You must identify the decisions that you are supporting.  Identify the data elements that are useful is supporting those decisions.  Extract that data as frequently and efficiently as possible.  Translate the data into information elements. Load the the data into a well defined data structure. Sound Extract, Translate and Load (ETL) operations along with a solid data model will support better and quicker decisions.
Industrial Packaging and Labeling
There is almost always the opportunity to improve the packaging and labeling of products and product components. Improper packaging results in handling inefficiencies throughout the supply chain, can result in excess product damage, can present hazards to individuals, and can have a detrimental impact on the environment. Proper packaging design can facilitate more effective handling handling and storage. Packaging designed for re-use can reduce both cost and environmental impact. Improper labeling can cause products or components to be misidentified or improperly routed resulting in service and delivery issues along with costly inventory discrepancies and negative cost variance due to lost inventory. Improper packaging and labeling present additional costs and risks at every link in the supply chain. In addition, hazardous materials not packaged per CFR-49 can result in environmental disasters and well as industrial and transportation related accidents. In almost all cases, there are opportunities for improving performance at all levels with better packaging strategies.
Information Technology Worker Performance
It has been said that 20% percent of the people in any organization perform 80% of the work. Studies on IT worker productivity reveal that there is as much as a 10X difference in productivity from one worker to another. There is empirical validation of this adage. Oak Enterprises published a white paper that says: "In a productivity study of computer programmers, above-average performers were 320% more productive than average programmers. Top performers were 1,272% more productive, adding economic value over 11 times their salary." Factors affecting productivity have been analyzed and evaluated with respect to experience, traits, and chemistry (people skills). This is important to recognize along with which specific behavioral traits are most important to achieving 10X performance level on your team. The same breakdown applied to other professions which involve completing more complex tasks.
Supply Chain Engineering
Freighter loads of containerized freight arrive from Asia into port at Long Beach. Two week travel time and $9,000 per container. Inter-modal containers offloaded by bridge cranes to rail and inter-modal trailers. By rail to transfer hubs. Fork truck to OTR. OTR to more transfer hubs. Fork truck to box trucks. Box trucks to fork trucks. Fork trucks to hand trucks. Hand trucks to conveyors. Conveyors to storage. Storage to distribution back to hand trucks, fork trucks, box trucks and finally reach the consumer. Most always packaged, unpackaged, and repackaged multiple times throughout the chain. Each link in the supply chain is an opportunity to reduce cost and product lead time. Proper modeling, simulation and other techniques can be applied to streamline and improve almost any supply chain. The more complex the distribution process, the more opportunity there is for improvement.
The Lost Art of Cost Reduction
An effective cost reduction program is essential to a growing and competitive business. This is true for service and distribution as well as manufacturing businesses.  If a business is not reducing costs by 10% per year they are not trying hard enough and are likely to fall prey to competitive market forces.  Dollar for dollar, resources applied to cost reduction efforts will have a much higher impact on profits than resources directed towards marketing. The reason is because depending on margin, $1M in sales may only translate into $10,000 in profits while $1M in cost reduction will generate $1M increase in profits. Cost reduction has a dollar for dollar impact on the bottom line. 
Research Interests
Semiconductor Manufacturing
Research Interests
More Research items.
Test Other Category II
Narrative for Category II. Version 2.
Test Other Title
This will show up as an "other".