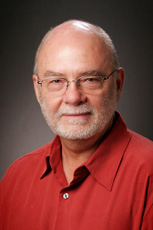 Ravic Ringlaben, Ed. D.
Associate Professor of Special Education
Phone: 678-839-6123 | Fax: 678-839-6162
Email: rringlab@westga.edu
Office: Education Annex 251
Biography
During Dr. Ringlaben's 35 years in higher education, he has been associated with both public and private schools. He has taught in both city and rural schools in special education. These schools were diverse with regards to ethnicity, race, socioeconomic status, gender, exceptionalities, language, religion, and geographical area. Experiences working with P-12 rural schools were in Indiana, Wisconsin, Idaho, Louisiana, Pennsylvania, West Virginia, and Georgia. Experiences in P-12 urban schools were in Pennsylvania, Colorado, Louisiana, Arkansas, Texas, Indiana, and Florida. Dr. Ringlaben's scholarship agenda has had several main themes. Since his dissertation, he has explored the attitudes that a variety of groups have towards individuals with disabilities and the main factors that contribute to attitude development. Another theme he has researched is the use of curriculum-based measurement in planning, monitoring and evaluating instructional programs. His most recent publications were two book chapters focused on individuals with developmental disabilities. He has served as a program coordinator, Graduate Coordinator, Department Chair, and Dean in colleges and universities in several states that have served diverse rural and urban schools.
Education/Degrees
B.S., Elementary Education and Special Education, Millersville University, PA, 1970
M.Ed., Special Education, Slippery Rock University, PA, 1973
Ed.D., Special Education and Administration, University of Northern Colorado, 1977
Courses Taught
Selected Publications
Professional Interests
I have been active professionally, publishing a number of manuscripts, including texts and articles, through both print and online media; serving as an officer in local and state professional organizations; receiving and implementing grants; and making presentations at workshops and conferences. I served as a visiting scholar at Southwest China Teachers University in Chongqing, People's Republic of China, and at Jagellonian University in Krakow, Poland.
Personal Interests
Music has been part of my life for a long time. I've played drums & percussion since before my teens and still enjoy playing. I also enjoy being involved in church activities. I've owned and driven motorcycles most of my "adult life." I read 1 or 2 "pleasure" books a month, usually science fiction. Perhaps my favorite activity, is sitting on my deck in the woods, with my Australian Shepherd, Browzer.