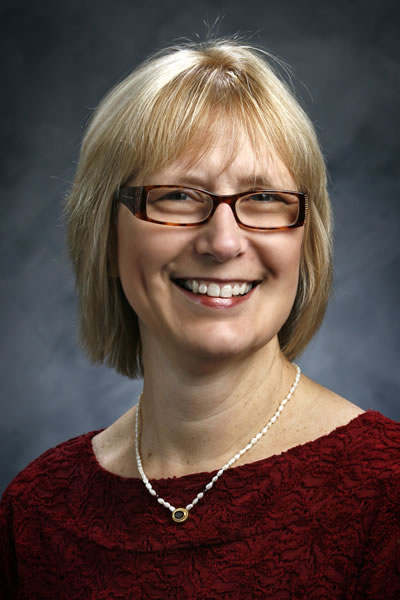 Diane Wise, MSN, RN, CNM
Clinical Assistant Professor
Phone: 678-839-2458 | Fax: 678-839-2462
Email: dwise@westga.edu
Office: School of Nursing Building 322
Hours: Tuesdays 12-5, Rm 322Thursdays Virtual by phone/email 12-5
Biography
As a clinical instructor for UWG, it is my responsibility to equip our students with the ability to embrace what it takes to be a nurse. Obviously clinical skills, critical thinking, and a caring, compassionate, respectful attitude towards all clients are major foci in my clinical leadership. Equally vital are those qualities of professionalism which are necessary to become successful in the nursing profession.Two of the most difficult concepts for students to grasp at this beginning level are those of accountability for self and the need to take responsibility for their own learning. One of the goals I have for my students is that, by the end of a clinical with me, they will not only understand but also appreciate those attributes. One of my most rewarding moments was during post-conference one day when a student, all excited about all she'd learned that day, exclaimed
Courses and Sections
Courses Taught

NURS-4102 (Prof Nursing Concepts IV)
NURS-4300 (Clinical Specialty Practice)
NURS-4301 (Clinical Practice III)
NURS-4302 (Clinical Practice IV)
NURS-4485 (Study Abroad)

Summer 2016 Sections

NURS-4102 (Prof Nursing Concepts IV) Section: 91
NURS-4300 (Clinical Specialty Practice) Section: 91
NURS-4485 (Study Abroad) Section: 01S
NURS-4485 (Study Abroad) Section: 02S

Spring 2016 Sections

NURS-4102 (Prof Nursing Concepts IV) Section: 01
NURS-4301 (Clinical Practice III) Section: 91
NURS-4302 (Clinical Practice IV) Section: 01

Fall 2015 Sections

NURS-4300 (Clinical Specialty Practice) Section: 01
NURS-4301 (Clinical Practice III) Section: 01

Summer 2015 Sections

NURS-4102 (Prof Nursing Concepts IV) Section: 91
NURS-4300 (Clinical Specialty Practice) Section: 91

Spring 2015 Sections

NURS-4301 (Clinical Practice III) Section: 91
NURS-4302 (Clinical Practice IV) Section: 01
Education/Degrees
B.S., Bachelor of Science in Nursing, Michigan State University, 1975
M.S., Master of Science in Nursing, Nurse-Midwifery from University Chicago, Illinois, 1984
Areas of Expertise or Professional Interests
As a Certified Nurse-Midwife, my focus has always been obstetrics and gynecology. I have delivered over 2000 babies in my career as a CNM.
Professional Memberships and Certifications
Sigma Theta Tau
American College of Nurse-Midwives
Association of Women's Health, Obstetric and Neonatal Nurses
Certified Nurse-Midwife since 1984
Personal Interests
I usher at the Fox Theatre in Atlanta several times a year.
Spending time with my 3 grandchildren is a true joy for me.
I love to travel, read, and do interior decorating.
The most unique thing about our program is
The true sense of caring among the faculty, and this caring focus extends to our students. One of the priorities in our curriculum is that of experiencing caring as an active, concrete activity via small groups, called "Caring Groups". It is through these Caring Groups that students receive the much-needed release they need from the stress of such a demanding, intense curriculum.