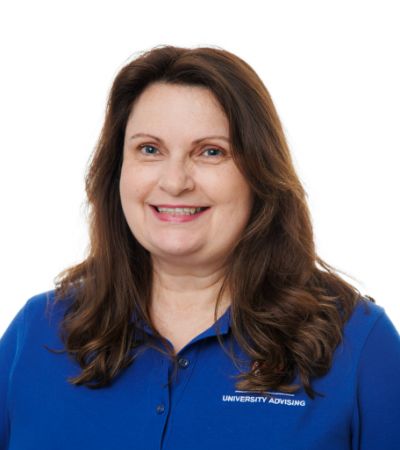 Mary Beth Phillips
Student Employment Manager
Phone: 678-839-6431 | Fax: 678-839-6432
Email: mphillip@westga.edu
Office: Row Hall 335
Hours: Monday - Friday 8:00 am - 5:00 pm
Biography
Mary Beth has been with Career Services since 2009 and supervises Student Employment which includes managing student assistants within Career Services and posting on and off campus part-time opportunities for University of West Georgia students. Mary Beth also handles the America Reads program, a community service project which employs Federal Work Study students in local schools and non-profit organizations in Carroll County.

In her free time, Mary Beth enjoys spending time with her family and is currently pursuing a degree in Business Management and Finance.
Education/Degrees
Management & Finance, University of West Georgia, Pursuing
General Responsibilities
Mary Beth's basic responsibilities include posting and overseeing part-time jobs, managing America Reads and a Community Service project for students to work off-campus, supervising and training Career Services student assistants, responsible for Student Employment Week (SEW), Student Employment of the Year (SEOTY), and the 20 Hour Committee.
Professional Associations
Georgia College Personnel Association (GCPA)
Length of Time at the University
Since March 2009