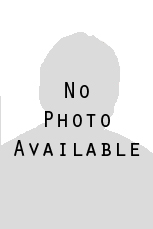 Dale Howard, MSN, RN
Part-time Instructor
Phone: 678-839-6552 | Fax: 678-839-6553
Email: dhoward@westga.edu
Office:
Biography
Nursing is a tapestry of colors representing holistic, humanistic and compassionate skilled caring.

After 35 years of nursing practice, I continue my passion for nursing excellence. I enjoy nursing education! It is a stimulating learning environment...and learning is indeed a lifelong adventure. Teachers and students develop the mutuality of a colleague relationship based on responsibility, accountability, respect and trust. I enjoy supporting and encouraging students as they develop keen critical thinking skills and execute scholarly evidence based practice principles. I value my students as individuals, and appreciate the enthusiasm and dedication they bring to the future of our nursing profession.
Education/Degrees
Diploma, RN Licensure, Piedmont Hospital School of Nursing, 1978
B.S., Bachelor of Science Nursing, State University of West Georgia, 2004
M.S., Master of Science in Nursing, University of West Georgia, 2007
Courses and Sections
Courses Taught

NURS-4527 (Nurs Leader in Hlthcare Com)
NURS-4545 (Nurs Ldrship in Hlthcare Commu)

Spring 2014 Sections

NURS-4527 (Nurs Leader in Hlthcare Com) Section: 02D

Spring 2013 Sections

NURS-4545 (Nurs Ldrship in Hlthcare Commu) Section: 51D
Areas of Expertise or Professional Interests
Health Systems Leadership and Administration, Palliative Care
Professional Memberships and Certifications
Sigma Theta Tau International Honor Society of Nursing
Personal Interests
Family, reading, traveling and volunteering with Nutritional Backpack Ministry
Honors and Awards
2006 UWG-SON Graduate Student Research Award
The most unique thing about our program is
The UWG Nursing program truly lives their caring philosophy. Being a former UWG-SON student, I certainly reaped the benefits of wonderful caring faculty who nurtured my potential. Now as a faculty member (alongside some of my beloved professors), we want our students to succeed and achieve. We celebrate with our students accomplishments and care about them during the journey we travel together.