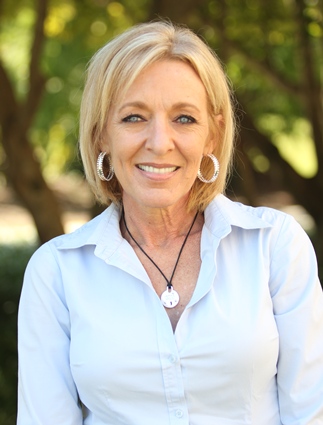 Kelley Christopher
Lecturer
Phone: 678-839-4893 | Fax:
Email: kchristo@westga.edu
Office: Pafford Social Science Building 225
Biography
Kelley Christopher is a Criminology Instructor in the Department of Sociology and Criminology. She graduated with an M.S. in Post Secondary Education and has been teaching Sociology and Criminology for five years. She is trained in conflict mediation and has mentored teenage mothers who are finishing high school. Her undergraduate degree is in Social Science from Southern Oregon University, she has an MPA, an M.A. in Sociology and an M.S. in Adult Education.
Education/Degrees
M.S., Post-Secondary Education, Troy University, 2008
M.A., Public Administration, Troy University, 2009
M.A., Sociology, New Mexico State University, 2012
Courses and Sections
Courses Taught

CRIM-1100 (Intro to Criminal Justice)
CRIM-2000 (Survey of Criminology)
CRIM-2275 (Introduction to Corrections)
CRIM-3240 (Criminological Theory)
CRIM-4200 (Violent Crime)
CRIM-4232 (Family Violence)
CRIM-4250 (Crime Prevention)
CRIM-4286 (GA Dept of Corrections)
CRIM-4693 (Sports, Crime, and Society)
SOCI-1101 (Introductory Sociology)

Summer 2016 Sections

SOCI-1101 (Introductory Sociology) Section: 02G
CRIM-2000 (Survey of Criminology) Section: E01
CRIM-2275 (Introduction to Corrections) Section: E01

Spring 2016 Sections

CRIM-1100 (Intro to Criminal Justice) Section: 01
SOCI-1101 (Introductory Sociology) Section: 01G
CRIM-2000 (Survey of Criminology) Section: 01
CRIM-4232 (Family Violence) Section: 01
CRIM-4250 (Crime Prevention) Section: E01

Fall 2015 Sections

SOCI-1101 (Introductory Sociology) Section: 50G
CRIM-2000 (Survey of Criminology) Section: 01
CRIM-4200 (Violent Crime) Section: 01
CRIM-4693 (Sports, Crime, and Society) Section: 01

Summer 2015 Sections

SOCI-1101 (Introductory Sociology) Section: 03G
CRIM-2275 (Introduction to Corrections) Section: E01
CRIM-3240 (Criminological Theory) Section: E01

Spring 2015 Sections

SOCI-1101 (Introductory Sociology) Section: 03G
CRIM-2000 (Survey of Criminology) Section: 01
CRIM-2275 (Introduction to Corrections) Section: E01
CRIM-2275 (Introduction to Corrections) Section: 01
CRIM-4286 (Internship) Section: 01
CRIM-4286 (Carroll County Drug Court) Section: 02
CRIM-4286 (Villa Rica Police Dept) Section: 03
CRIM-4286 (Douglas County DUI Court) Section: 04
CRIM-4286 (Carrollton Police Department) Section: 05
CRIM-4286 (UWG Police Dept) Section: 06
CRIM-4286 (Atlanta Police Department) Section: 07
CRIM-4286 (Adairsville Police Department) Section: 08
CRIM-4286 (Velasquez Law Group) Section: 09
CRIM-4286 (GA Dept of Corrections) Section: 10