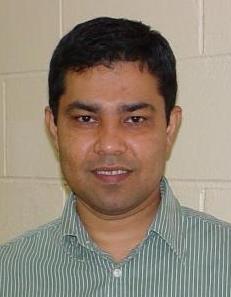 Landewatte De Silva, Ph.D.
Professor
Phone: 678-839-4087 | Fax: 678-839-4088
Email: ldesilva@westga.edu
Office: Boyd Building
Biography
Dr. Ajith DeSilva is an Assistant Professor of physics. He received his PhD from the University of Cincinnati in 2006. Dr. DeSilva's research interest is in the area of experimental condensed matter physics. In particular he is studying optical and electrical properties of organic and organic/inorganic materials and devices. Some of the projects include: Organic Light Emitting Diodes (OLEDs), Polymer based micro-cavity structures, Waveguides and Solar cells.