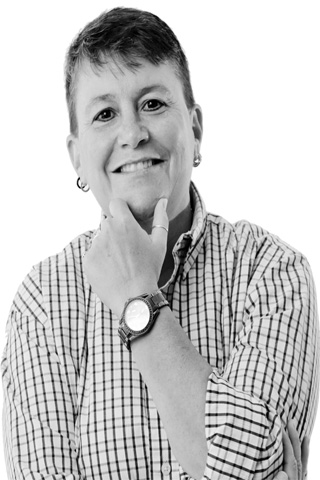 Mary Beth Slone, Ph.D.
Area Coordinator and Associate Professor
Phone: 678-839-6113 | Fax: 678-839-6153
Email: mbslone@westga.edu
Office: Education Annex 150
Biography
Dr. Mary Beth Slone is an Associate Professor of Educational Psychology in the Department of Educational Innovation, College of Education. She teaches undergraduate and graduate courses in Educational Psychology to include courses in the areas of learning, teaching, and human growth and development. Her research focus is in the area teacher efficacy, as well as the role of disability in higher education (particularly within academia). Prior to her appointment at UWG, Dr. Slone was certified in the Maryland public schools in the area of Social Science (7-12). Dr. Slone has received teaching awards at the department, college, and university levels.
Education/Degrees
B.A., Bachelor of Arts in Social Science and Secondary Education, Salisbury University, 1987
M.Ed., Master of Education in Curriculum and Instruction, University of Memphis, 1993
Ph.D., Doctor of Philosophy in Educational Psychology and Research, University of Memphis, 1997
Courses and Sections
Courses Taught

CEPD-4101 (Educational Psychology)
CEPD-8102 (Lifespan Human Development)
CMWL-3100 (Lifespan Development)
EDUC-2130 (Expl Learning and Teaching)

Summer 2016 Sections

EDUC-2130 (Expl Learning and Teaching) Section: E01
CMWL-3100 (Lifespan Development) Section: E01

Spring 2016 Sections

EDUC-2130 (Expl Learning and Teaching) Section: 02D
EDUC-2130 (Expl Learning and Teaching) Section: 04D
CMWL-3100 (Lifespan Development) Section: E01

Fall 2015 Sections

CEPD-4101 (Educational Psychology) Section: E03
CEPD-4101 (Educational Psychology) Section: E02
CEPD-4101 (Educational Psychology) Section: E01
CEPD-8102 (Lifespan Human Development) Section: E01

Summer 2015 Sections

CEPD-4101 (Educational Psychology) Section: E01
CEPD-8102 (Lifespan Human Development) Section: E01

Spring 2015 Sections

CEPD-4101 (Educational Psychology) Section: E03
CEPD-4101 (Educational Psychology) Section: E04
CEPD-8102 (Lifespan Human Development) Section: E01
Selected Publications
Slone, M.B. (2007). Navigating the academy when your ship is thrown off course: The effects of Multiple Sclerosis on one college professor. In Multiple Voices and Identities in Higher Education: Writings by Disabled Faculty and Staff in a Disabling Societ
Slone, M.B. & Hancock, M. (2008). Teacher efficacy and career indecision among pre-service teachers: A model of direct and indirect effects. Mid-Western Educational Researcher, 21, 24-29. [View Publication]