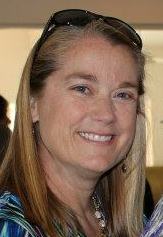 Mary Hooper, Ph.D.
Associate Professor
Phone: 678-839-6124 | Fax: 678-839-6195
Email: mhooper@westga.edu
Office: Coliseum 2042
Hours: Mondays ONLINE 5:00 - 8:30 pm
Other times by appointment
Biography
Dr. Mary A. Hooper has been on the faculty at the University of West Georgia since 2005. At present Dr. Hooper is serving as both a faculty member in the area of Educational Leadership and as the Director of ULead West Georgia. ULead West Georgia is a research and development initiative that was initially funded by the Wallace Foundation in partnership with Gwinnett County Public Schools. ULead West Georgia focuses on innovations in performance-based preparation of educational leaders and the development of professional learning models to support systemic school improvement initiatives.

As a scholar, Dr. Hooper maintains a commitment to applied research in the context of well developed partnerships with educational and other public service institutions. Her research agenda, grounded in the field of Human Resource Development , focused on the development of competency models for improving individual and organizational performance. Most recently, Dr. Hooper led the development and initial validation of the ULead School Leadership Preparation Competency Model. Other applied research initiatives completed in the past five years have included establishing models for effective feedback, designing organizational assessments for use in schools and school districts, development of training programs for local school boards. Presently, Dr. Hooper is engaged in a project related to leadership selection processes and establishing clearly defined systems to support new and developing school leaders.


Mary began her career in public education as a middle school teacher in 1988 and has worked as a school level leader, at the state department level in the area of teacher evaluation and professional development and as a district leader in a variety of roles related to School Improvement and Human Resources. Hooper earned her Ph.D. in Human Resource and Organizational Development at Georgia State University in Atlanta in 2004.

Mary is married to Duane Hooper and the mother of two children, Randy and Megan Hooper who are both students at UWG.
Education/Degrees
B.A., Elementary Education, University of Florida, 1987
M.Ed., Elementary and Middle School Education, University of Florida, 1988
Ph.D., Human Resource Development, Georgia State University, 2004
Selected Publications
Hooper, M.A., Bullard, M.H., & Ogletree, T. (2012, May). ULead School Leadership Preparation Competency Model. New York: The Wallace Foundation Principal Pipeline Learning Community.
Hooper, M., & Heidorn, B. (2012). Comprehensive school physical activity programs: Preparing leaders to implement strategies that support conditions for change. The Journal of Teaching, Learning and Research in Educational Leadership, 2,1. http://www.gelfa
Quality feedback: Modeling Reflective practices in a performance-based leadership development program. National Teacher Educatio [View Publication]
Using the Baldrige Education Criteria as a framework for improving leadership preparation programs. ASQ Higher Education Brief,
Overcoming Resistance to Change: Linking Systems Thinking and Human Motivation. Leadership & Organizational Management Journal,
Courses and Sections
Courses Taught

EDLE-7385 (Leadership Improv Schools #6)
EDLE-8301 (Leadership Residency I)
EDLE-8303 (Leadership Residency III)
EDLE-8313 (Leadership Improving Schools)
EDLE-8314 (Local School Leadership)
EDLE-8324 (Ethics in Educational Leadersh)
EDLE-8329 (Schl Ldrshp-Pluralstc/Dvrs Soc)
EDSI-9942 (Instr Lead tht Facilitates SI)
EDSI-9998 (Research for Doc Dissertation)

Fall 2015 Sections

EDLE-8314 (Local School Leadership) Section: E01
EDLE-8324 (Ethics in Educational Leadersh) Section: E01
EDLE-8329 (Schl Ldrshp-Pluralstc/Dvrs Soc) Section: E01
EDSI-9998 (Research for Doc Dissertation) Section: E15

Summer 2015 Sections

EDLE-8314 (Local School Leadership) Section: E01
EDLE-8329 (Schl Ldrshp-Pluralstc/Dvrs Soc) Section: E01
EDSI-9998 (Research for Doc Dissertation) Section: E15

Spring 2015 Sections

EDSI-9942 (Instr Lead tht Facilitates SI) Section: E02
EDSI-9998 (Research for Doc Dissertation) Section: E28

Fall 2014 Sections

EDLE-8314 (Local School Leadership) Section: N01
EDSI-9998 (Research for Doc Dissertation) Section: N28

Summer 2014 Sections

EDLE-8301 (Leadership Residency I) Section: 82D
EDLE-8313 (Leadership Improving Schools) Section: N01

Spring 2014 Sections

EDLE-7385 (Leadership Improv Schools #6) Section: N92
EDLE-8303 (Leadership Residency III) Section: 82D